(In front of the Gate)
At 8:30am, the number of the sit-in participants was 25 and maxed to 35 for the day. Trucks came through the Gate 3 times a day, and a total number of truckloads was 232.
A newspaper reported that the construction cost of Henoko new base was increased to JPY 2,500,000,000,000 which is 10 times more than the original budget. Terrible waste of our tax money.
(Protest in front of Ryukyu Cement Pier)
Receiving the news that the shipping out from a pier of a private company, Ryukyu Cement, would begin, the protest at the entrance of the Ryukyu Cement Pier begun at 6:00am. Approximately 50 people gathered to protest and successfully prevented the trucks to reach the Pier for 2.5 hours, but were removed by 50 riot policemen. The landfill soil had already been brought to the port. The trucks moved the soil several hundred meters to a belt conveyer that dumped the soil into a transport vessel. Ryukyu Cement in their effort to fence the protesters out, razor type barbed wires were placed along the sidewalks. Some parts invaded the sidewalks and endangered the pedestrians.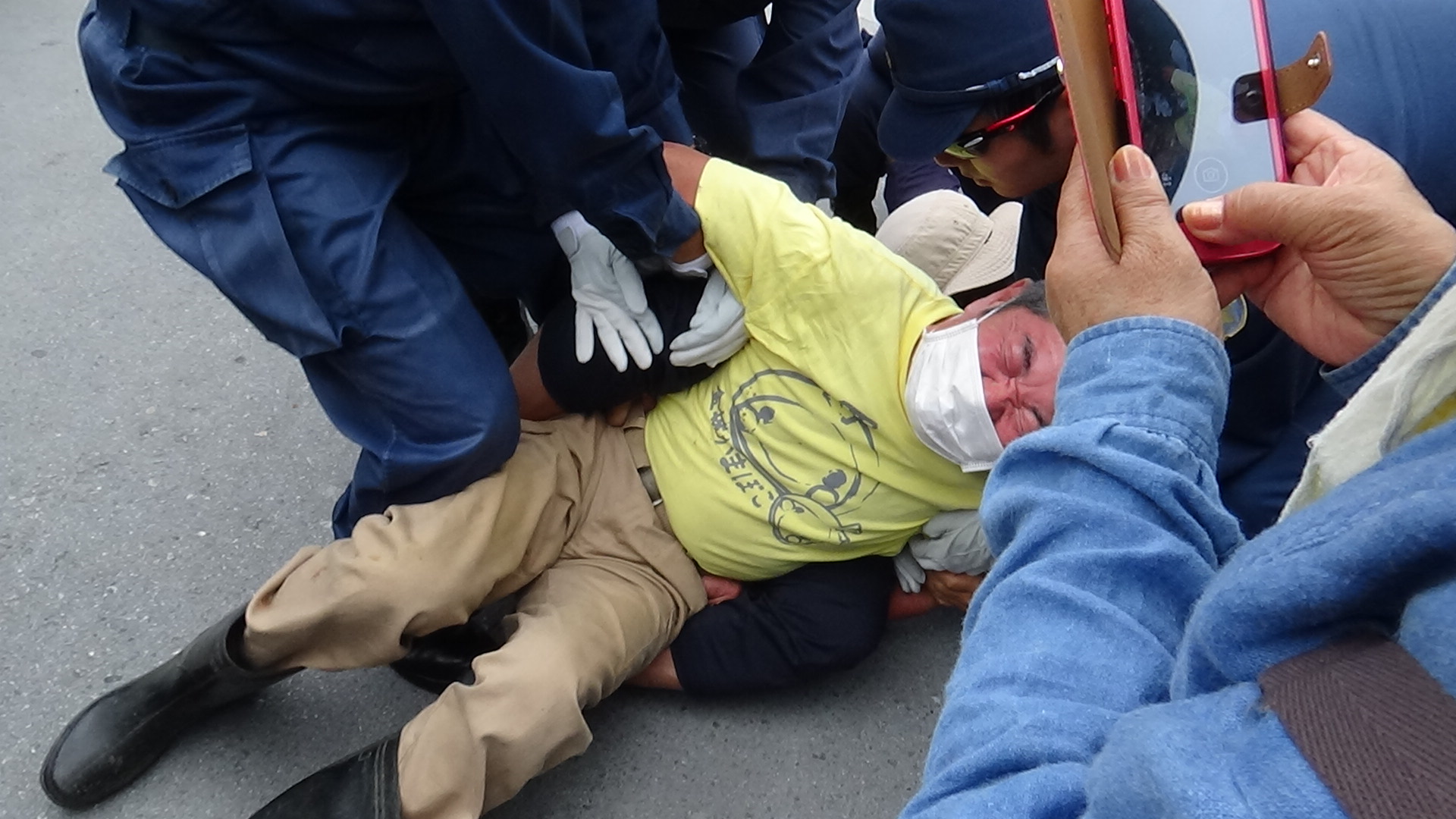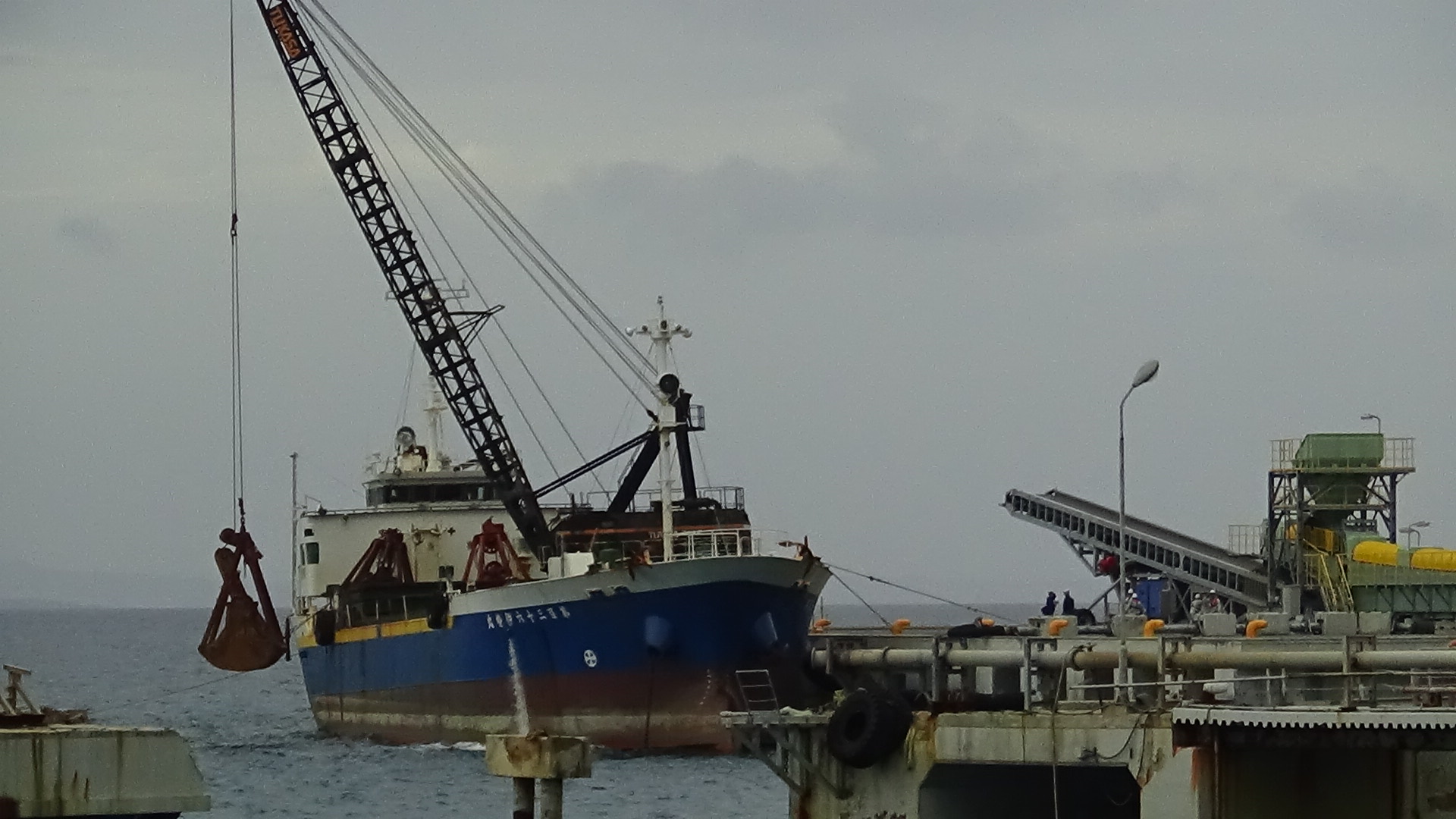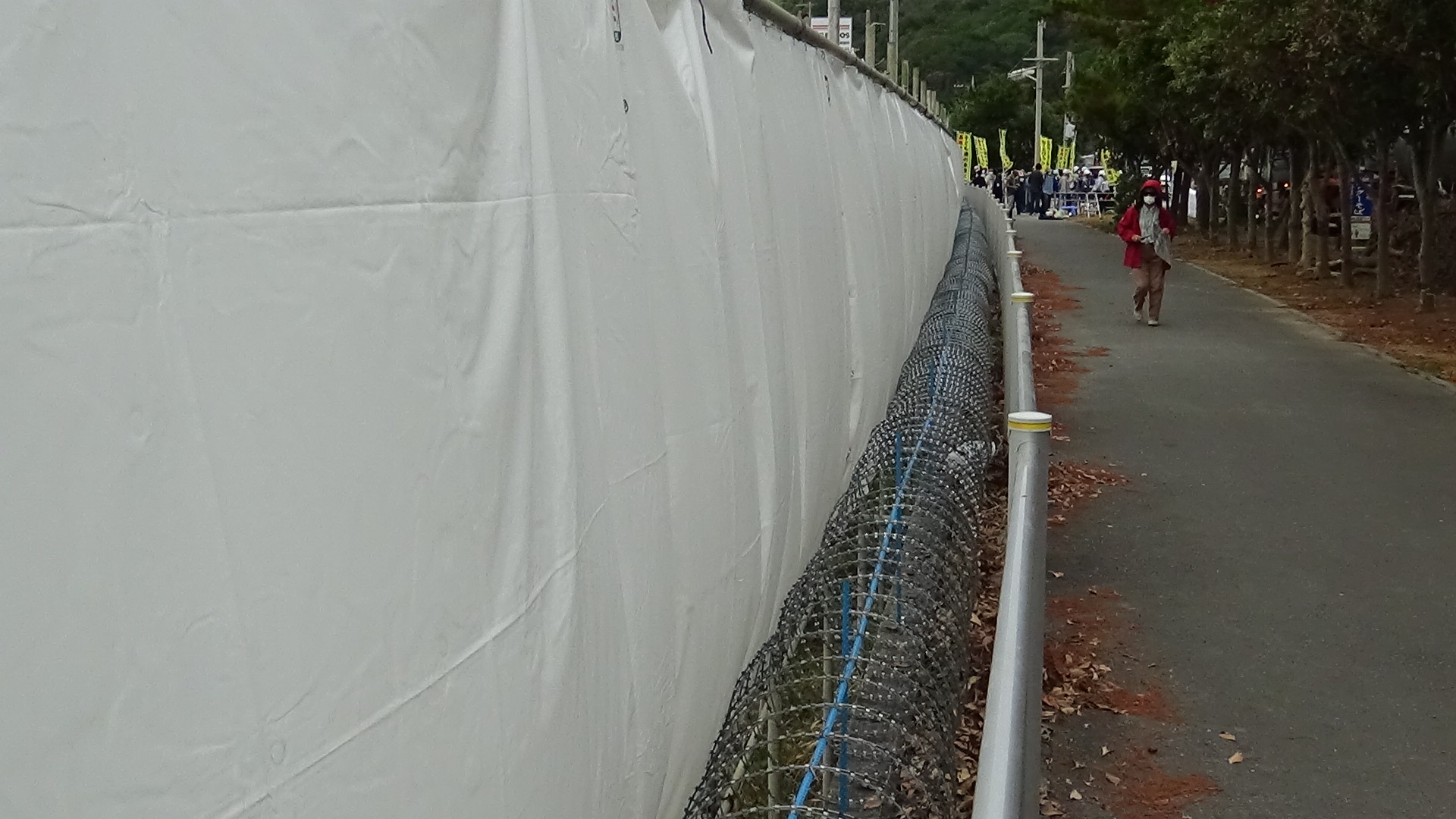 Some Scenes of the Protest :
(On the sea)
Due to a bad weather, the protest activities were cancelled.