(In front of the Gate)
Three days to the close of the Prefectural Referendum, more people from the mainland and overseas come here to show their support. A lady from Hague, Holland greeted in Japanese.
"I have come to show my support. In opposing the construction of the new base, do your best!"
The loaded trucks and mixer cars had come in group to go through the Gate, now they come constantly. Therefore, the protest action takes longer. Both the riot police and the citizen protestors are now on the road for more than 1 hour. Three times a day, 249 deliveries in total were made.
This was the 1,691st day since the start of the sit-in.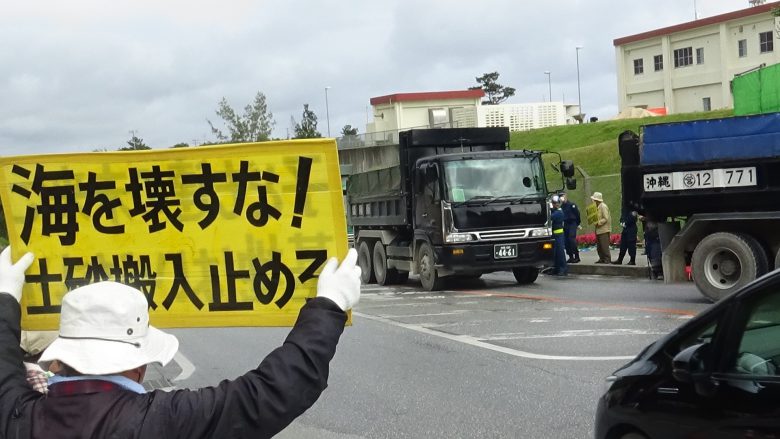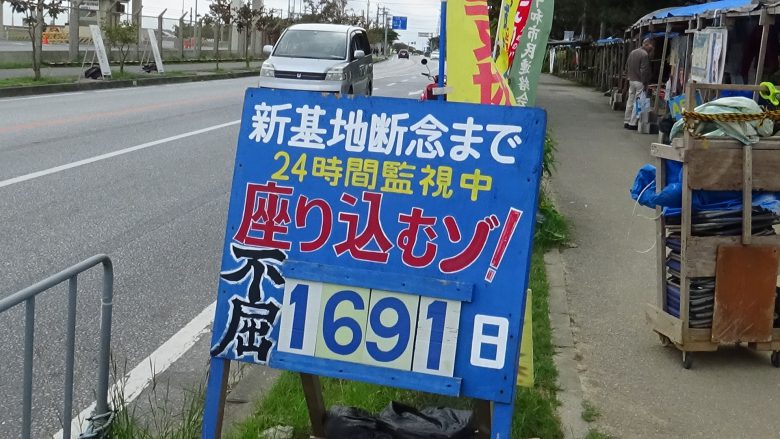 (On the sea in Oura Bay)
One boat and 9 canoes were out on the sea to protest all day long in zone 2-1 where dumping dirt and sand is in progress and N4 where the seawall construction is under way. The floats that indicate borders among the restricted areas are tied with iron pipes and ropes to prevent the protestors from coming inside the restricted areas. However, the canoe members are now accustomed to them and go easily over them.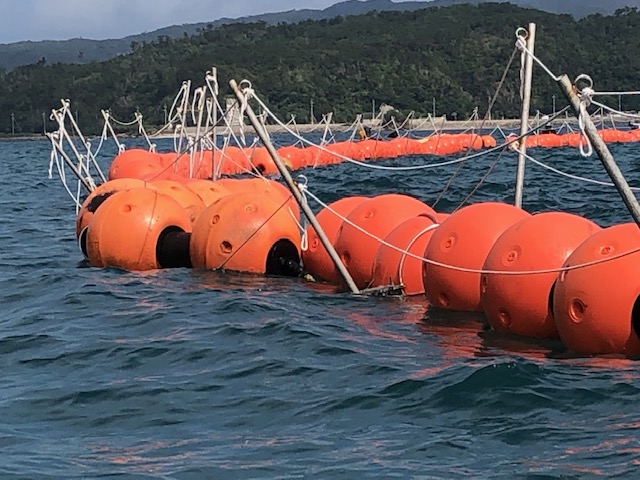 (In front of the Pier in Awa)
Only 10 protesters were there for the day. The number of truckloads delivered was 643, the largest to date.
(Other)
Parts of a national road within the Camp Schwab were found caved-in. It seemed that a tunnel under the road is being expanded. One side of the road is repaired, but it is likely that heavy tracks travelling the road will cause more cave-in. It is extremely dangerous.