(In front of the Gate)
"Day of Sanshin" was established 27 years ago to carry on Okinawa tradition and culture. In front of the Gate, approximately 50 Sanshin players and dancers gathered and gave performances praying for peace. This was the 3rd year that "Day of Sanshin" is celebrated in front of the Gate. Mr. Robert Kajiwara, a 4th generation Okinawan American, who initiated an internet petition to the Whitehouse brought his Sanshin to join the celebration. At noon, to a radio time signal, Sanshin players all over Japan started playing "Kagiyade Kaze". However, at the same time, we learned that trucks were on their way to the Gate.
Before 1:00pm, the riot police came out of the Gate to remove the citizens who were enjoying Ryukyu dance. They angrily called aloud to the riot police.
"Why make delivery on Sanshin Day?"
"Riot Police, shame on you!"
Approximately 300 people joined the protest and delayed the deliveries by over one hour. Both the riot police and Uchinanchu know how important the day is for Okinawan. I wonder what they felt.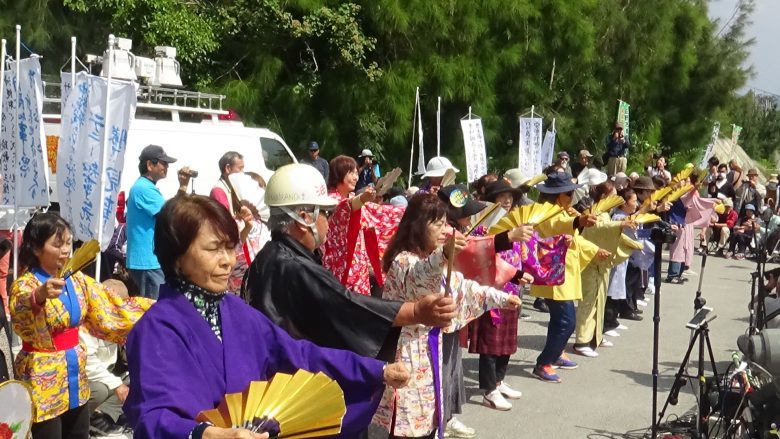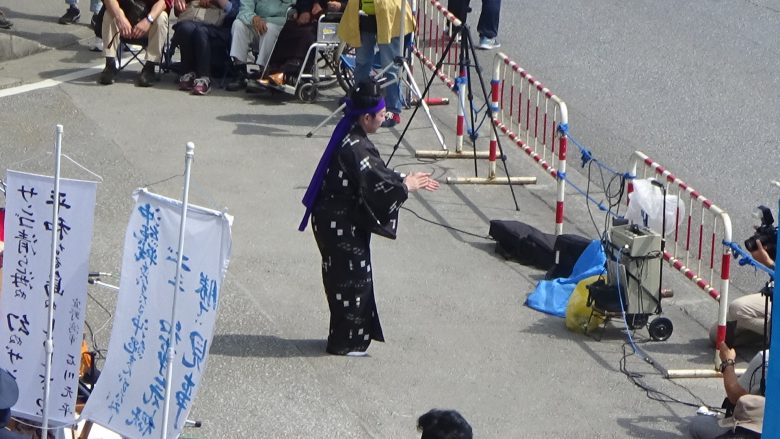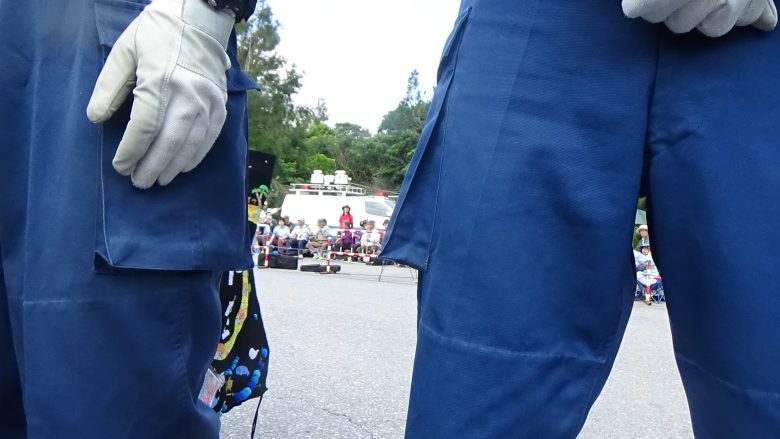 (On the sea in Oura Bay)
Due to high waves, only 1 boat with 10 people aboard went out to monitor the construction sites: works seemed to have started to build K8 seawall which lies beyond N4 seawall. It was reported that K8 seawall which is 515 meters long and protrudes into Oura Bay would change the current and affect growth of the coral. Okubo Nami, an associate professor of Tokyo Keizai University, stated.
"Smaller coral grows better in strong current than larger coral; therefore, those growing in the north and subject to transplanting will gradually die out. K8 seawall serving as the entrance to Oura Bay, the coral within the Bay would be affected detrimentally."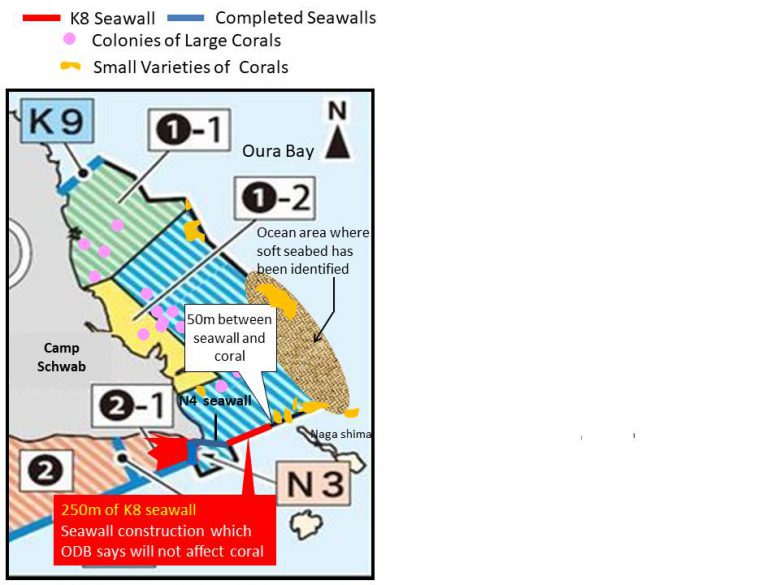 (In front of Ryukyu Cement Pier)
Although the number of protestors was a little over 10, we stayed protesting all day long in front of Ryukyu Cement Pier. Dirt and sand of 473 truckloads were delivered. After delivering the volume equivalent to 2 carrier boat loads, delivery for the day was stopped at 3:00pm.