(In front of the Gate)
Eight protestors staged sit-in at 8:30 in a heavy rain. They continued the protest, saying "We, Okinawans, oppose against construction of a new military base in Henoko" or "The Defense Bureau should stop destruction of the sea."
The Minister of Defense said in the Diet yesterday, "It had been determined in advance that the landfill in Henoko would be continued (regardless of the result of the prefectural referendum), which was also approved by the Prime Minister Abe", triggering a chorus of criticism from the opposition. This is obviously inconsistent with the fact that the Prime Minister Abe repeatedly said that he would sincerely accept the result of the prefectural referendum. What the Prime Minster Abe really thinks, total ignorance of the will of Okinawans, seemed to be exposed by the statement of the Minister of Defense.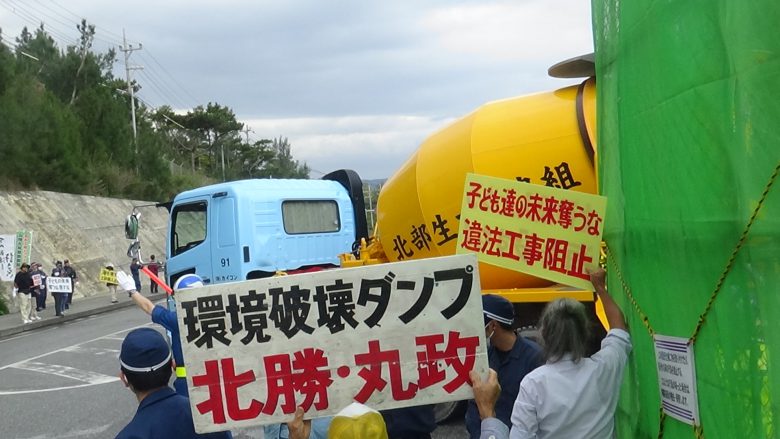 (In front of Ryukyu Cement Pier in Awa)
The delivery of soil/sand was severely delayed by heavy rain from early morning. A newspaper has previously reported that the soil/sand loaded on the dump trucks flew out by rain, resulted that the contaminated water overflew on the road, which seemed to make the Defense Bureau pause. The delivery started from about 10:00 when the rain eased off.
About 100 protestors gathered for Wednesday Action, which decreased entry of the dump trucks to the pier to only one third of the usual number of the trucks. Fruit punch was served at the lunch time, refreshing the protestors, who said to each other that they would take another run, being re-nourished. 196 dump trucks delivered the soil/sand and one carrier left the pier.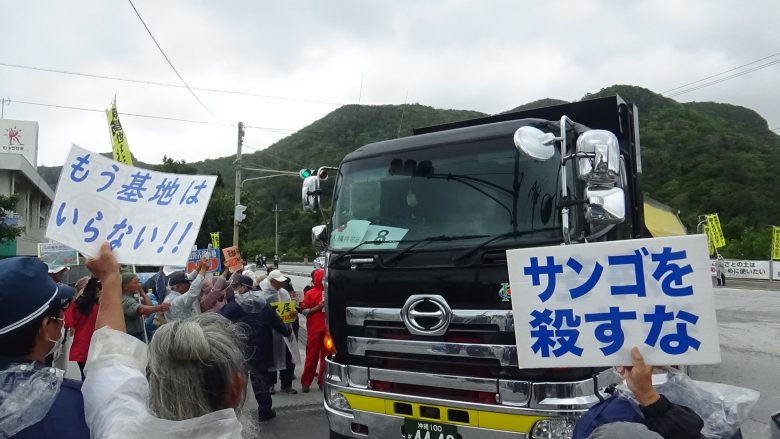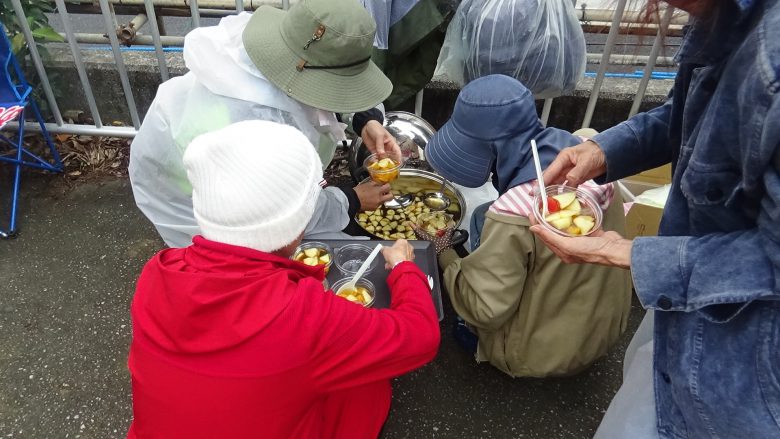 (On the sea in Oura Bay)
Protest movement was cancelled due to bad weather.