(In Front of the Gate)
From 8:30 a.m. the sit-in protest rally was resumed. Upon learning that the murder suspect, a US marine is a resident of Camp Schwab, over 200 citizens rallied in front of the base entrance in anger. A woman from Akita Prefecture was in tears looking at the protestors being removed from the rally.
"What is going on in Okinawa is likely to happen in my hometown. This should not be regarded as just a trouble in my neighborhood."
Three times a day, 257 truckloads in total were delivered for the day.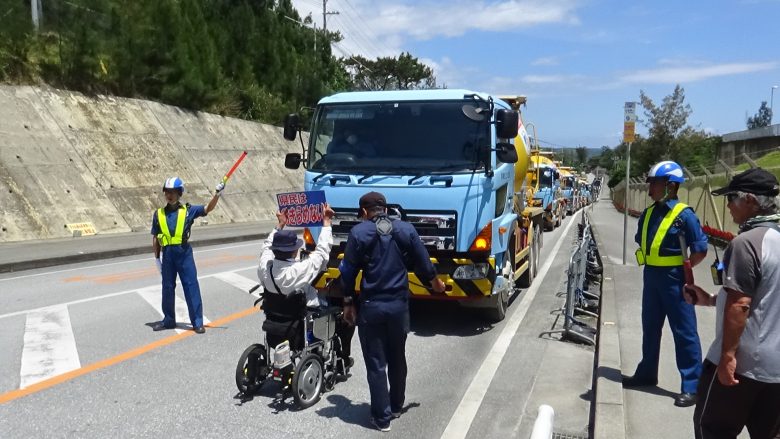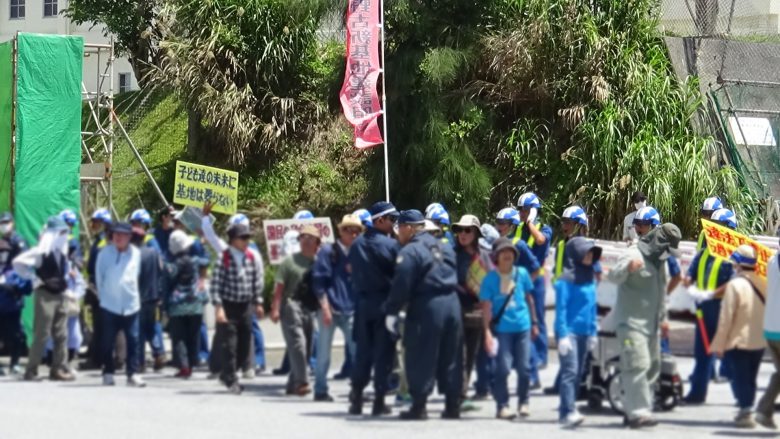 (On the Sea in Oura Bay)
One boat and 8 canoes were out on the sea to protest. We rallied at K9 where barges are moored and at K8 where construction was in progress. The canoe members tried to go over the fences towards the construction sites, but were restrained and brought back to the beach.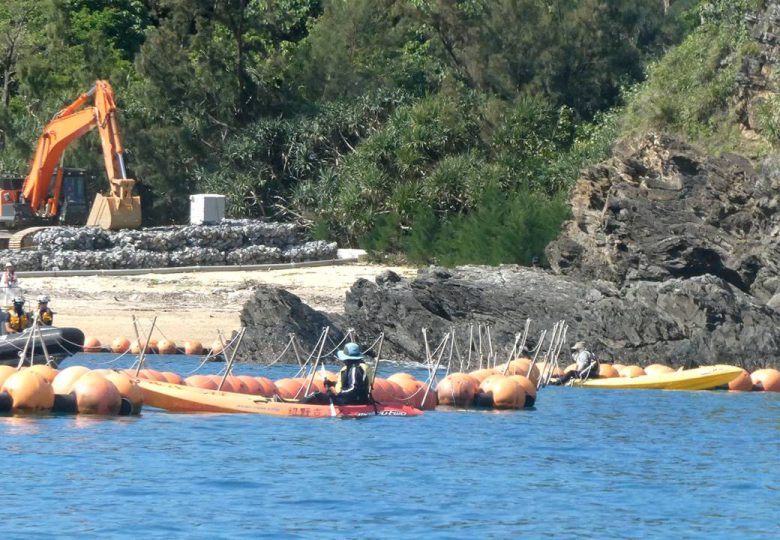 (In Front of Ryukyu Cement Pier in Awa)
Only 3 people rallied in front of the Pier in Awa because the protestors are busy in supporting the House election for a vacancy. The protest leaders are now talking about recruiting more daily participants in addition to Wednesday Intensive Action.
Deliveries of 556 truckloads of earth and sand were made, and 3 cargo ships left for Oura Bay today.