(In Front of the Gate)
Yesterday was the 74th Memorial Day since the end of the WW II. Many citizens came to Peace Memorial Park at Mabuni Hill of Itoman City to pray for peace and pledge never to repeat the miserable war that took over 200,000 lives. Since the Prime Minister Abe is expected at the ceremony, Okinawa Prefectural police force has been all out to insure security since a week ago. Maybe because of that, no delivery was made today.
Over 120 people gathered in front of the Gate and strongly criticized the Prime Minister Abe's statement that "construction of the new base will proceed".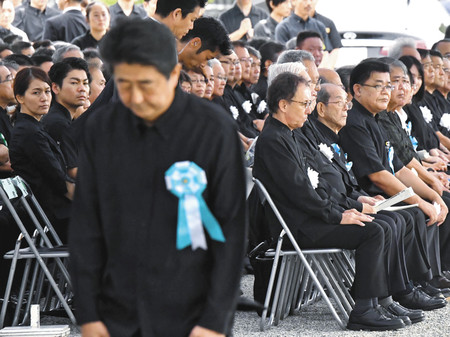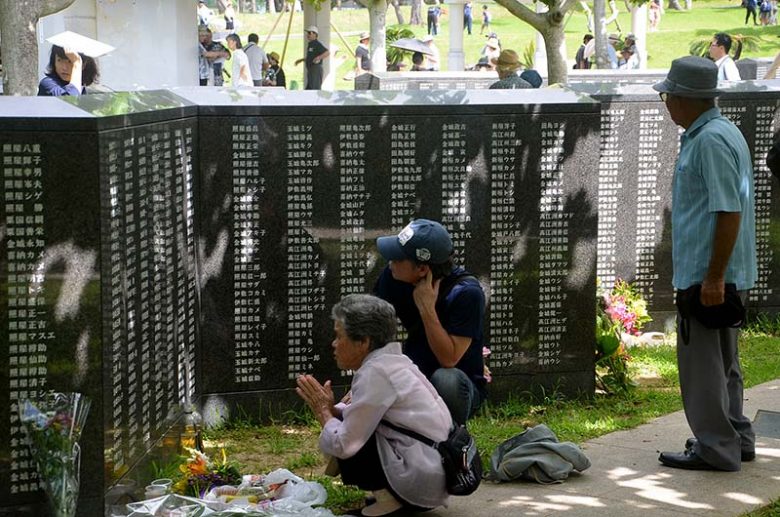 (On the Sea in Oura Bay)
Due to a bad weather, no rally was held.
(In front of Ryukyu Cement Pier in Awa)
We confirmed that earth and sand stored within the ground of the cement company were loaded onto cargo ships. Approximately the amount equivalent to 52 truckloads was loaded.
(In Front of Shiokawa Pier in Motobu Port)
As we have expected for some time that shipping from Shiokawa Pier is a regular practice, it is started. Immediately, over 60 citizens gathered to sand in front of dump trucks and rally in protest. The Defense Bureau must submit a request for a permit to use the Port every month; therefore, the Bureau uses the Port to provide an evidence that "they used the pier". However, the day will come when the pier is used routinely as a port of loading. It is obvious that landfilling will be more accelerated now that two seawalls are secured for unloading. We will come to a critical point in this summer.
Today again using nets, civilian security guards fenced off parts of the Port to restrict trespassing. Fencing off was obviously conducted without a permission by City and/or Prefectural governments, which will become an issue in the future.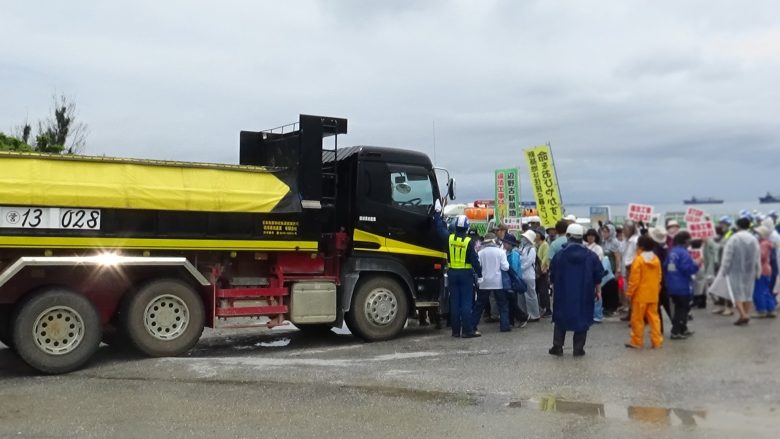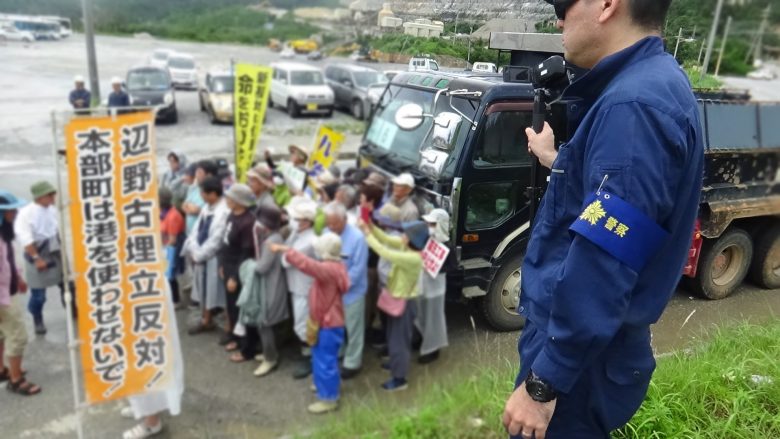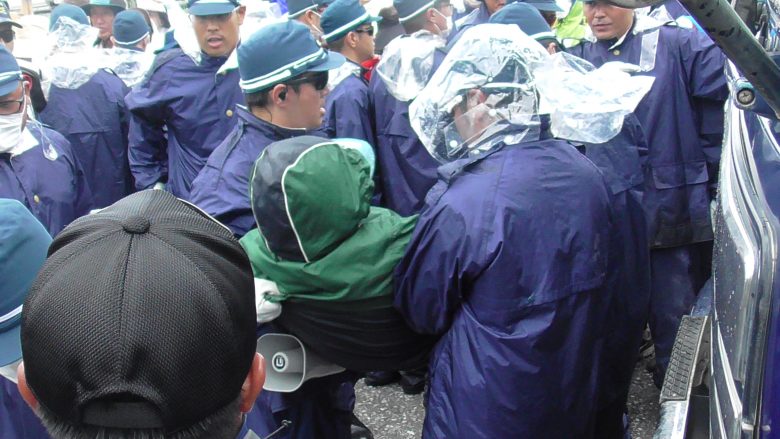 (Other)
Pending 23rd, the Memorial Day, writers, lawyers, and scholars in total of 388 issued a public statement to "call for stopping the new base construction in Henoko". The writers, Ms.Ochiai Keiko and Mr. Yanagi Koji proposed. A poet, Arthur Benard and a writer, Nakajima Kyoko gave their support. Japan Pen Club also issued a statement on 21st that "construction of the new base in Henoko be reviewed". The statement pointed out that "the attitude of no ear to listen to others, no word to reach others, and no respect for words" had lead people to the last world war, and demanded that the attitude be reviewed and remedied.