(In front of the gate)
Today was the first day of large-scale protests in front of the gate that will continue until August 10. More than 150 people conducted a sit-in in front of the gate beginning from the morning, in good spirits as they attempted to block the arriving shipments of materials. Representatives of the four groups that make up the assembly were all present, and protested that the Defense Bureau plans to use the delayed hearings as a pretext to install the landfill were unfair. They stated that the protesters would not be defeated by the Defense Bureau that has committed a string of illegal acts. Two days before, it was reported that the anchors (maximum 57 tons) that were sunk to provide anchorage for the floats were dragged by the typhoon and damaged the seaweed beds, producing numerous angry voices in response. As many as 250 people sat in front of the gate all day in case the government attempted to carry in construction materials.
The Defense Bureau may have anticipated the size of the assembly and on that date no dump trucks arrived. In the afternoon, watermelon and pineapple sent from locations across Japan were distributed to the protesters. The participants said that based on past experience, there would certainly be dump trucks coming on the following day.
Several dozen people also negotiated with the North National Highway Office, which had permitted structures to be installed on the sidewalks to reduce the sit-in space in front of the gate.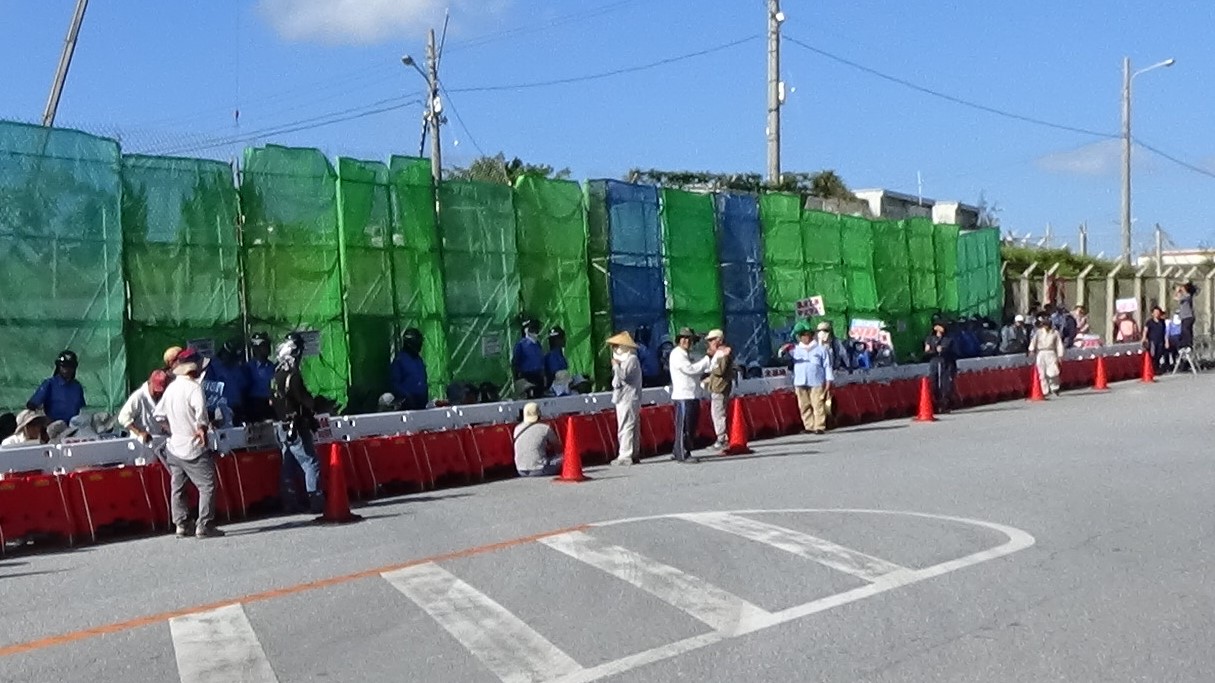 (Protest activities at the quarry and port)
At 06:30, around 80 people assembled at Shiokawa Port in preparation for an attempt to prevent loading of gravel onto transport barges. However the anticipated dump trucks did not arrive. This was the first day of the large-scale assemblies and it appears that the Defense Bureau was proceeding cautiously. Four barges already loaded with earth were moored off of the coast. These likely will set out for Henoko either tomorrow or the day after.
A report was received that the prefectural government would respond to the Defense Bureau's request for delaying the hearings at noon, and more than 60 people began moving toward the prefectural government offices.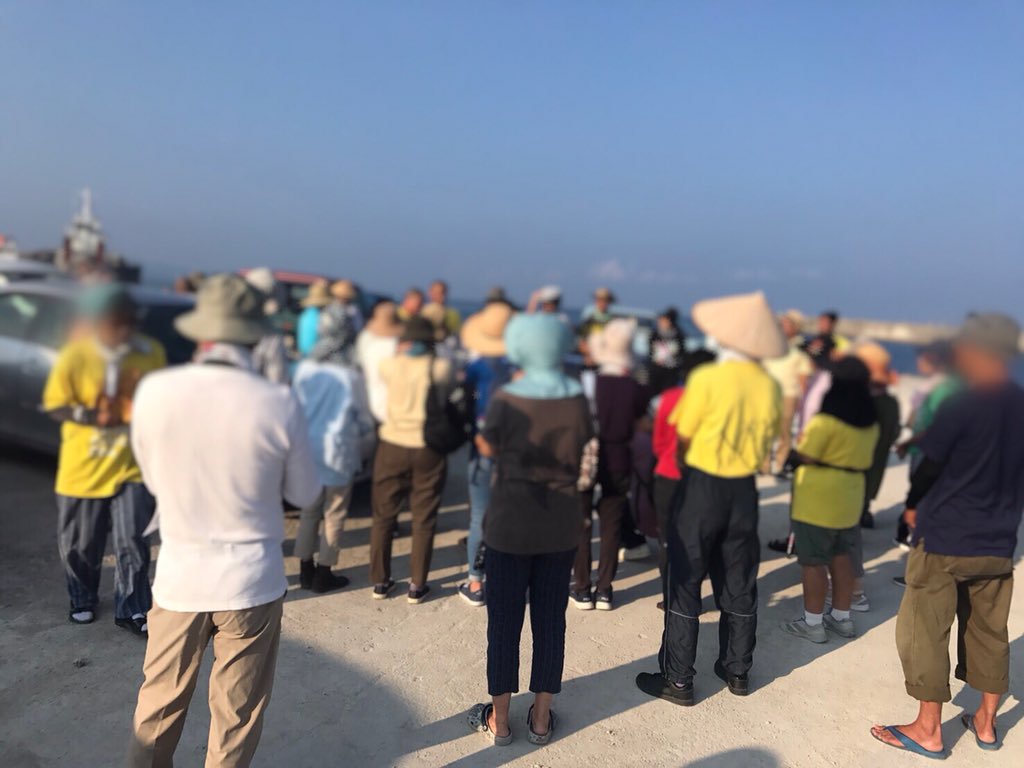 (Marine protests)
4 protest boats and 18 canoes set out for a marine protest. After crossing the floats, they were detained multiple times by rubber boats of Japan Coast Guard. Work to install covering blocks on the outer side of the newly connected seawall was seen.