(In front of the Gate)
Today, no delivery by truck was scheduled. The number of the protesters maxed to 110.
(At Ryukyu Cement Pier)
A news came around the noon time that the deliveries would be resumed, and approximately 50 protesters in front of Henoko Gate moved to the Pier. However, about 100 riot policemen removed us by force. During 2 hours, approximately 170 truckloads of delivery to the Pier was made, and a giant conveyer belt resumed loading a transport vessel. Abe Administration has ignored laws and ordinances, violated the human rights of Okinawans, and is high-handedly steamrollering the construction of the new base.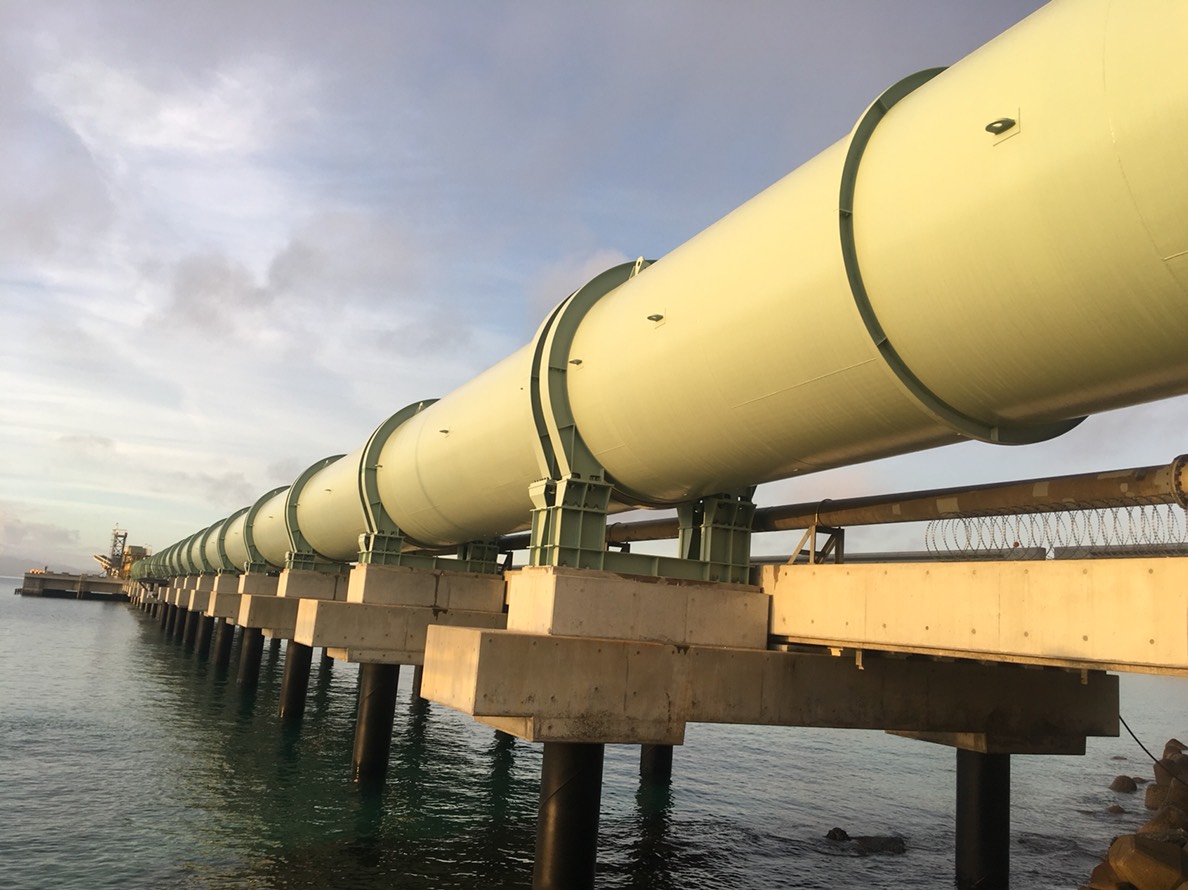 The razor type barbed wires invading the sidewalks were removed yesterday afternoon upon our protest; however, those around the company's ground are still in place.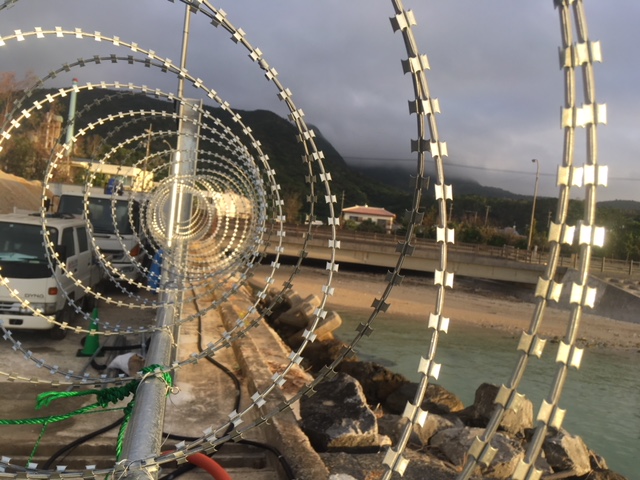 (On the sea)
Due to a bad weather, the protest activities were cancelled.