(In front of the gate)
About 260 dump trucks carried the material, dividing into three times, from the morning. The material may be used for construction of a coast road.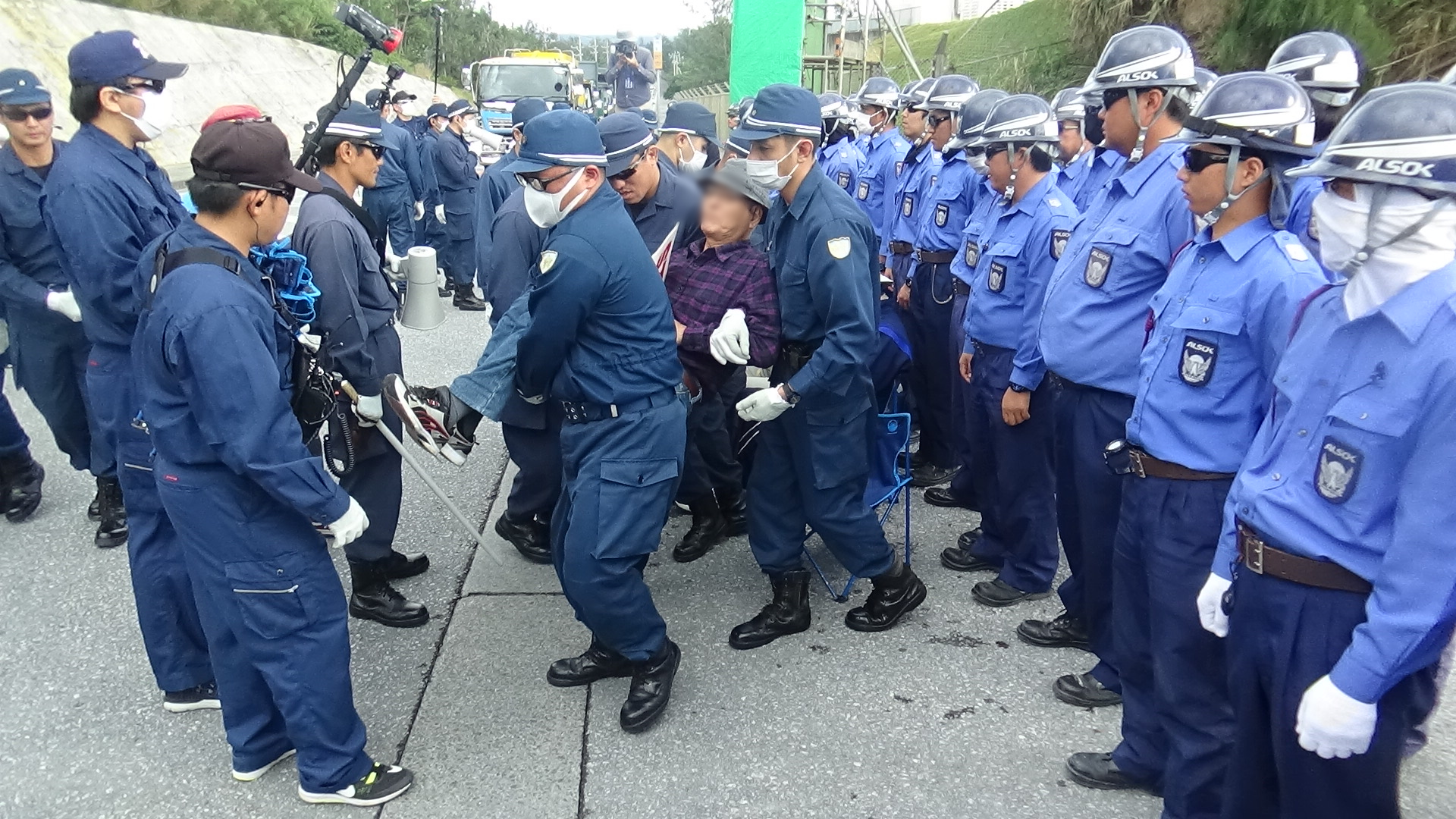 (On the sea)
2 protest boats and 6 canoes held the protest. They blocked for two hours or more the sand carriers that were getting out of the float.
(In front of Ryukyu Cement Pier)
About 600 dump trucks, the highest number of the trucks so far, carried the soil/sand which were loaded into three carriers. For this pier, Ryukyu Cement has obtained permission "for public weal use" from the prefectural government under the condition that the relevant pier "should not be used for purposes other than the applied one." Therefore, it deviates from the applied purpose to carry out soil/sand for construction of a new military base, and the action taken by the Okinawa Defense Bureau is obviously illegal.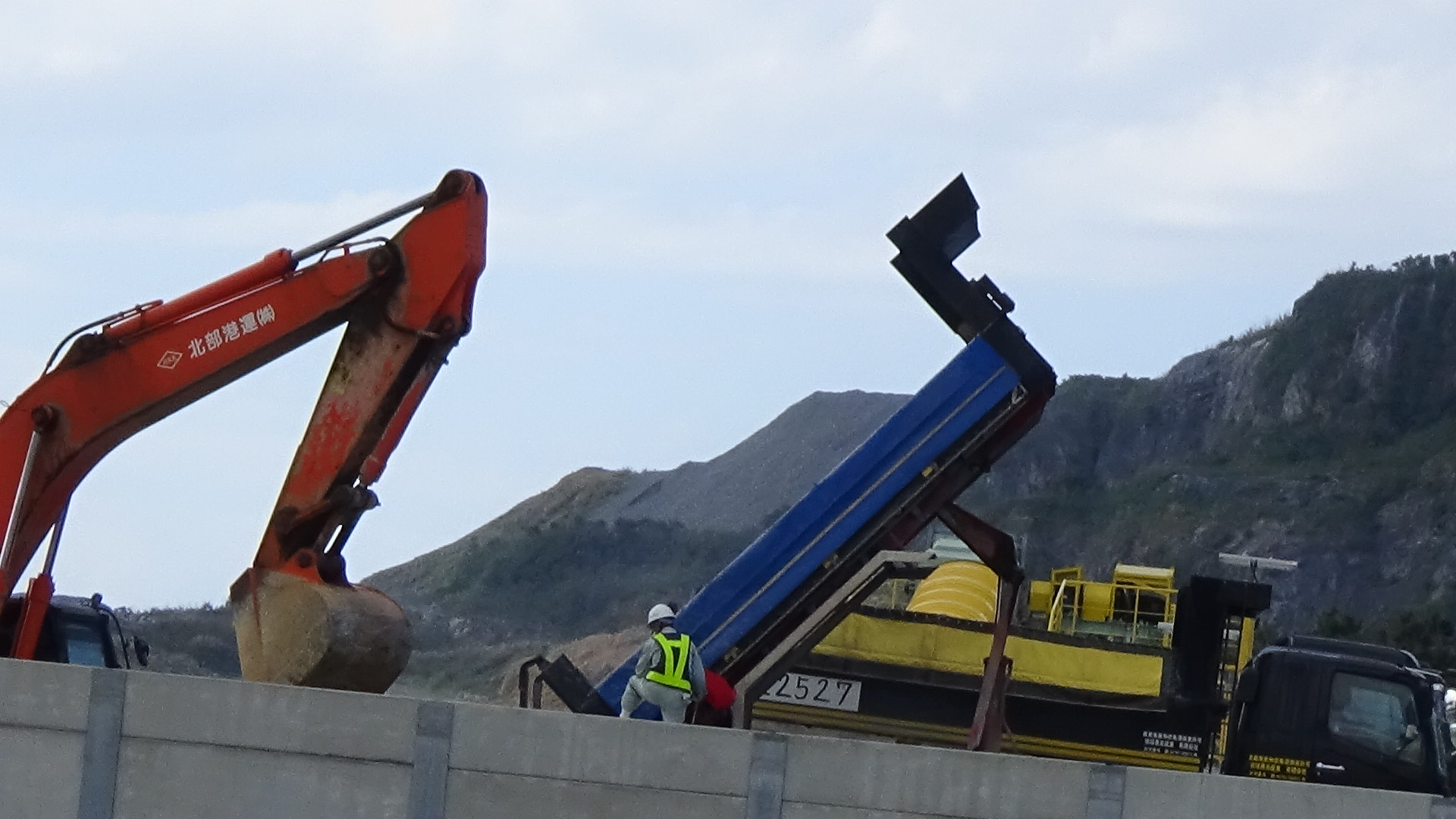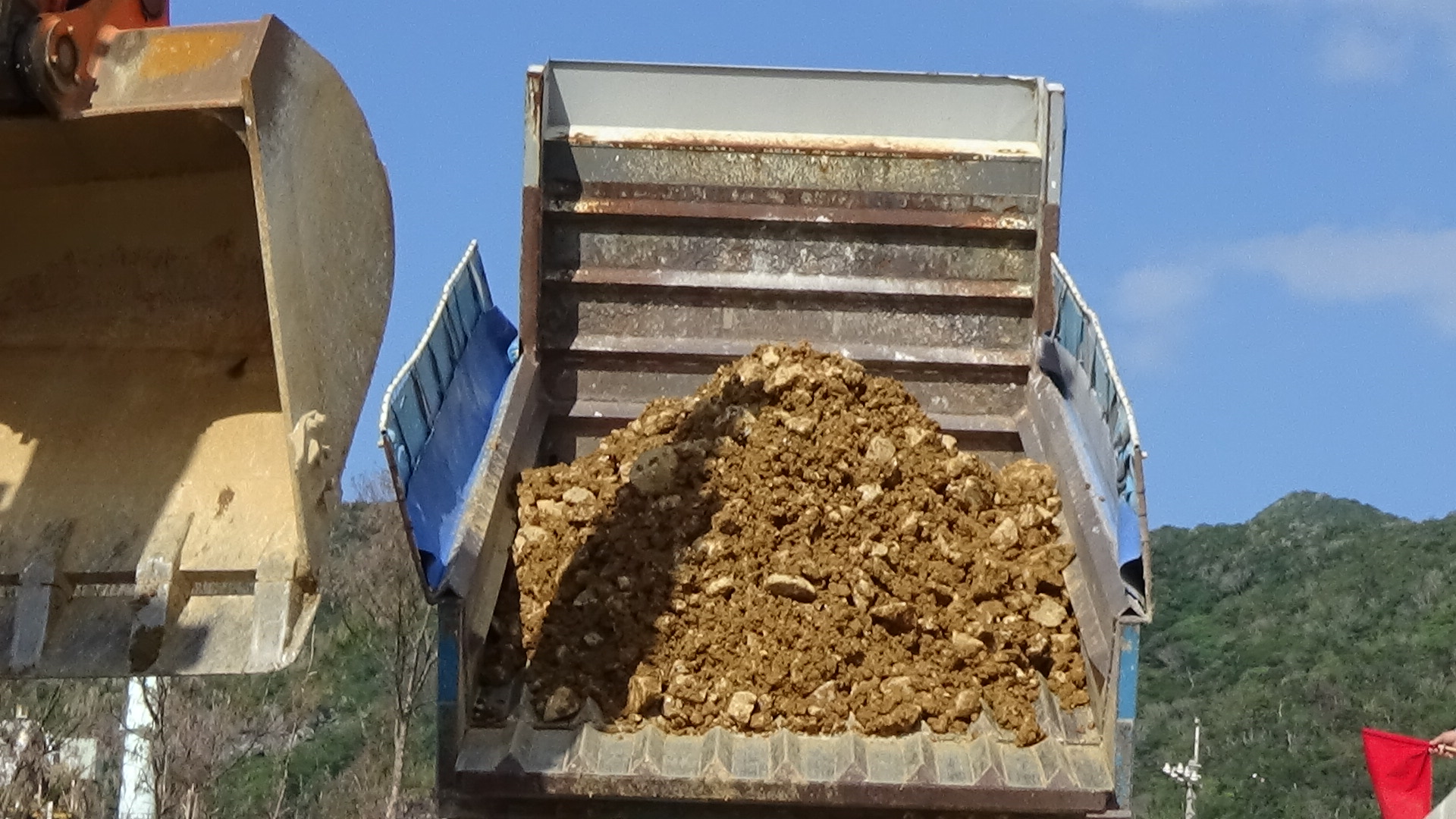 (Ramsar Convention)
On Dec 19, Ramsar Network Japan, a non-profit organization (NPO), made a protest statement, saying that dumping of soil/sand to Oura Bay is irreversible destruction of the nature, running counter to the trend for global biodiversity conservation, and that the Government of Japan should discontinue the construction and renounce the project itself. In the meeting of Conference of the contracting parties held in October, the resolution on importance of seagrass beds and conservation of habitats for marine turtles nesting/hatching was adopted.