(In front of the Gate)
Only 10 people resumed the sit-in because more participation is required for the Wednesday Action at the Pier in Awa. They called aloud the protest slogans to the delivery trucks for all day long. The deliveries made three times a day totaled to 333.
The picture taken from a drone shows the status of the landfill work a week ago. One third of the zone 2-1, the right side, is already filled. The Administration notified Okinawa Prefectural Government that dumping into the zone 2, the left side in the picture, would begin on March 25.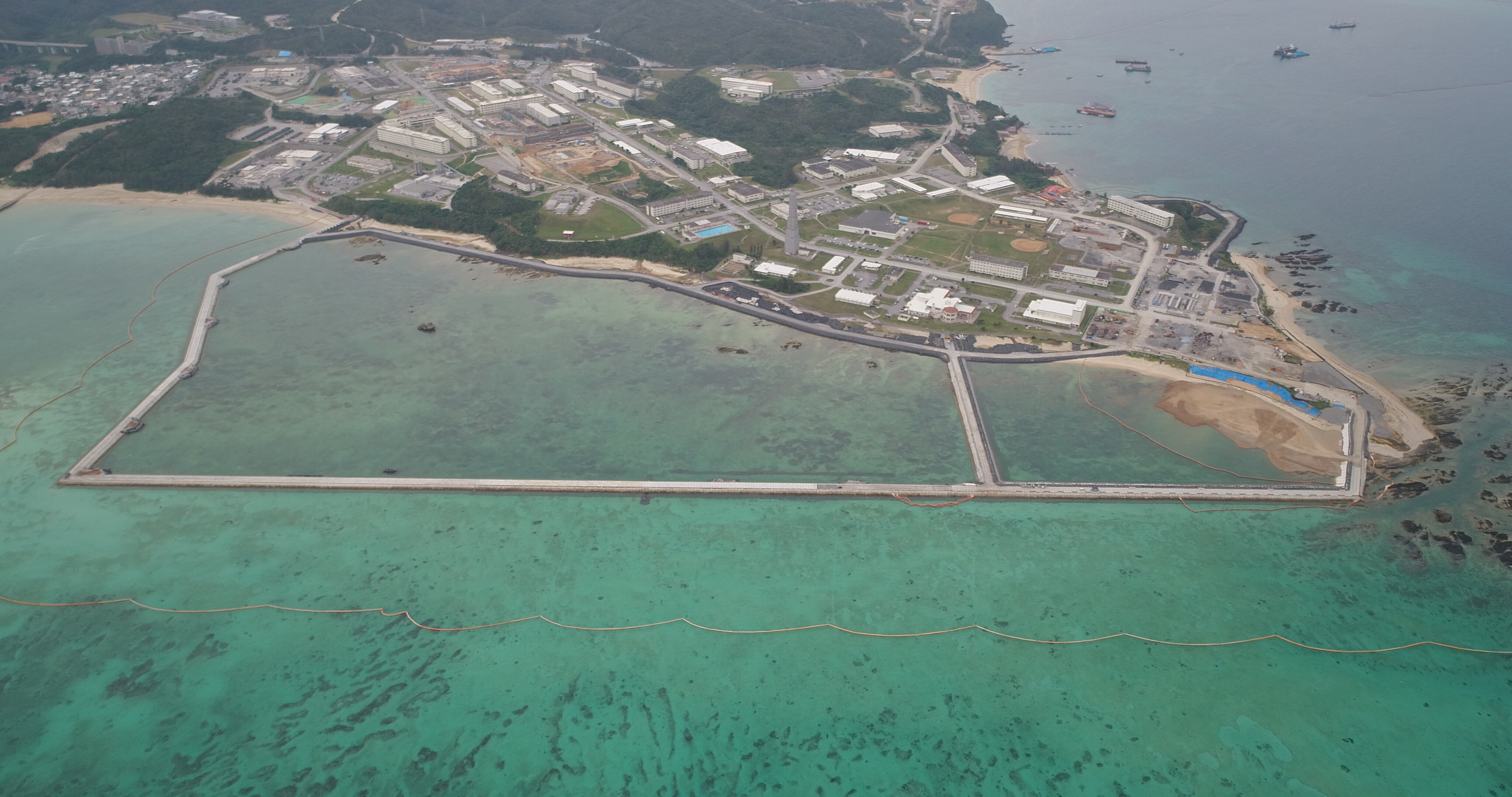 (In front of Ryukyu Cement Pier in Awa)
We protested by the gate of the Pier and on the sea. Approximately 100 people marched calling aloud, "Stop the illegal construction work!" and "Do not dump soil and sand!"
With an addition of a group of 20 people from Aomori Prefecture, we successfully reduced the number of deliveries by a half. By the Pier, 17 canoes stayed close to the carrier boats to prevent them from leaving the Pier and delayed the departure for one hour. Only one carrier boat could leave for Henoko for the day.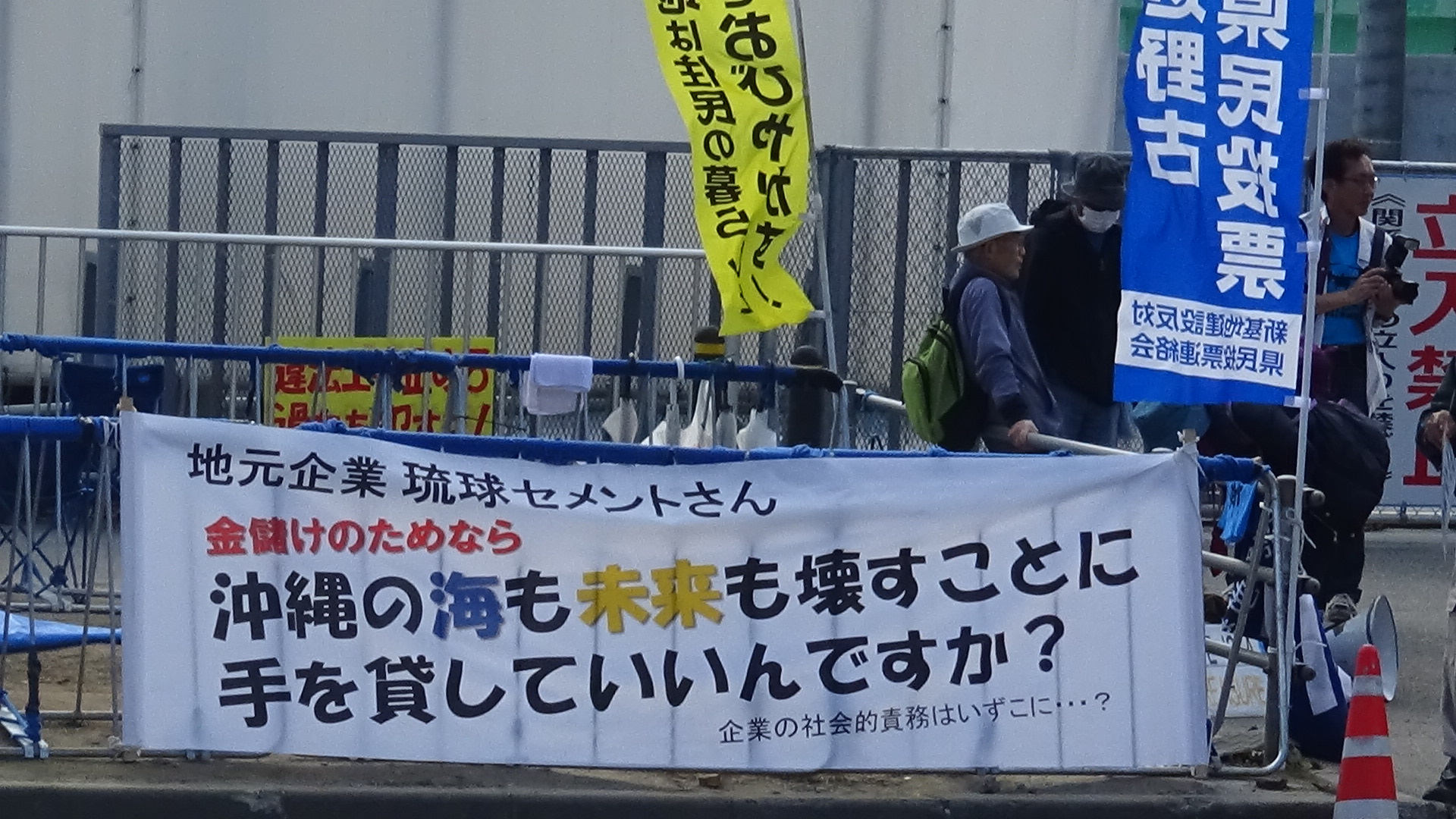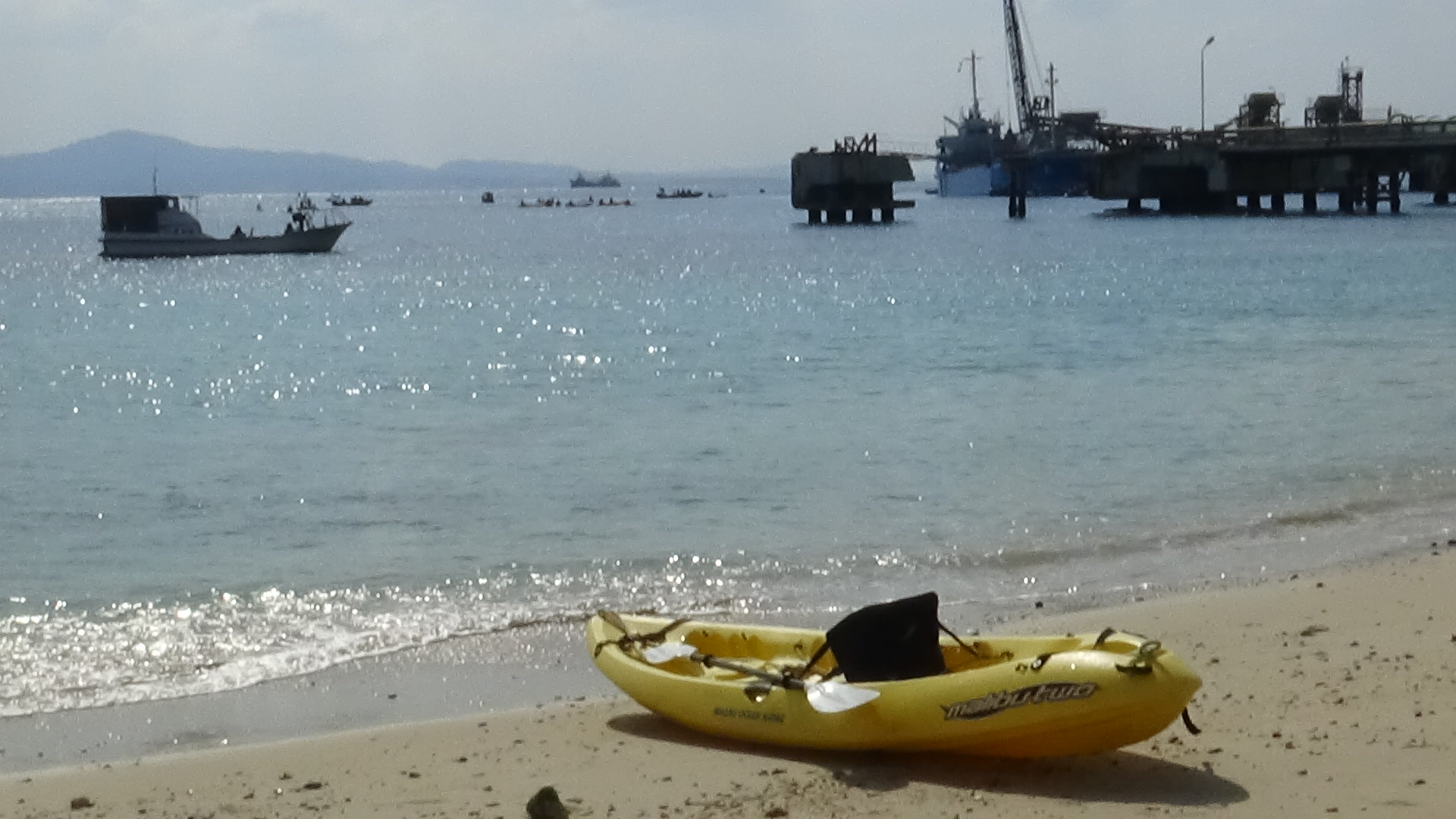 (On the sea)
One boat was out on the sea to protest against the barges unloading soil and sand.