(In front of the gate)
More protestors who came from the areas other than Okinawa gathered in front of the gate than usual because many people went for standing for prefectural referendum. Ten university students who came from Yamanashi Prefecture saw the sit-in, and suddenly, one of them, who seemed to get angry at the removal of the protestors by the riot police, crossed the street for participating in the sit-in. 318 vehicles delivered the material in the morning and afternoon, dividing into three times.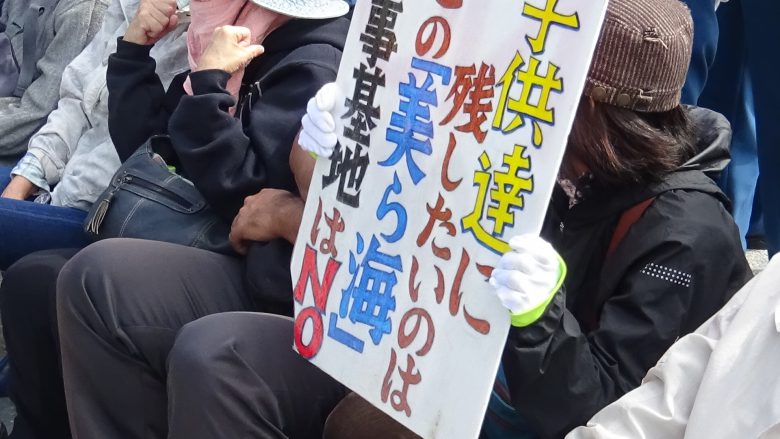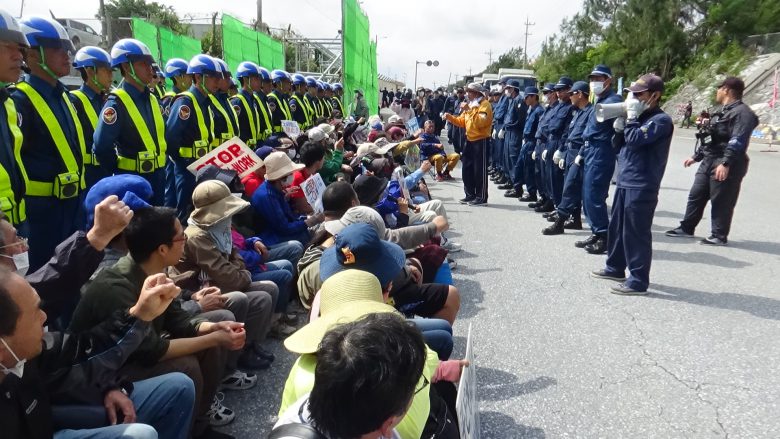 (In front of Ryukyu Cement Pier)
Ten or more participants made a protest all day. 564 dump trucks delivered soil/sand and three carriers left the pier.
(On the sea in Oura Bay)
Two boats and 11 canoes went for protest. They approached the N4 seawall construction site beyond the oil fence, but all members were detained. The Coast Guard deliberately made a detour on the sea to release the canoe members on the beach, which took the members one or two hours to come back to the site every time. The members could make a protest barely twice in the morning and afternoon. In spite of that, the members raised the voices, carrying a placard, and repeatedly went to the construction site. Also this day, one canoe left behind the Coast Guardians and could stop the work for minutes by approaching the crane.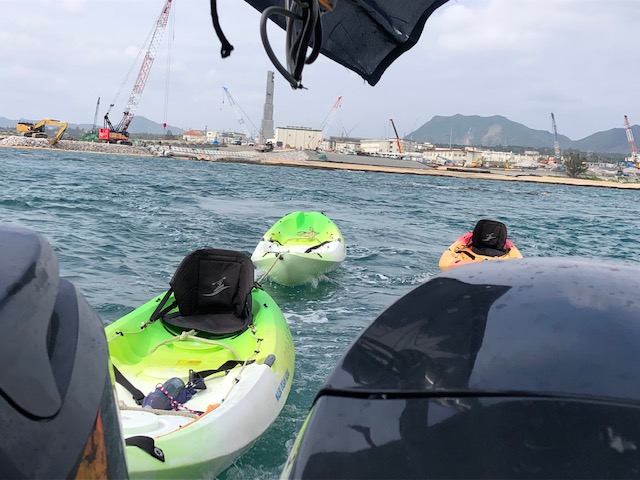 (Others)
An additional investigation revealed that the depth of the soft ground reached 90 m at maximum and that the area of the soft ground spreading across the Oura Bay was about 57 ha. Two construction methods are planned for soft-ground stabilization, but a geotechnical expert says that this would be an unprecedented large-scale improvement work in Japan, with the possibility of ground improvement unpredictable.