(In Front of the Gate)
"We stand by Okinawan", "We explain in detail", and "We reduce the burden" are the familiar phrases that the Prime Minister Abe and the Chief Cabinet Secretary Suga have repeated several hundred times. The day after the gubernatorial election, the Prefectural Referendum, and the House of Counselors election to fill a vacancy, all of which clearly indicated the will of Okinawa people, the same phrases were spilled out. It is more than a cerebral malfunctioning, it is like sticking your tongue behind your friends, a self-righteous administration filled with lies.
The same scene that took place several years ago is repeated today. Into the base, 290 truckloads of construction material were delivered, mostly for construction of K8. The riot police force lazily removes the protesting citizens. The one who gives up loses. "We shall not give up till we win." Everyone in the sit-in rally feels that way.
It rained hard in the afternoon. But with more people participating in the sit-in, 74 people continued rallying in front of the Gate.
Three times a day, 290 truckloads were delivered today.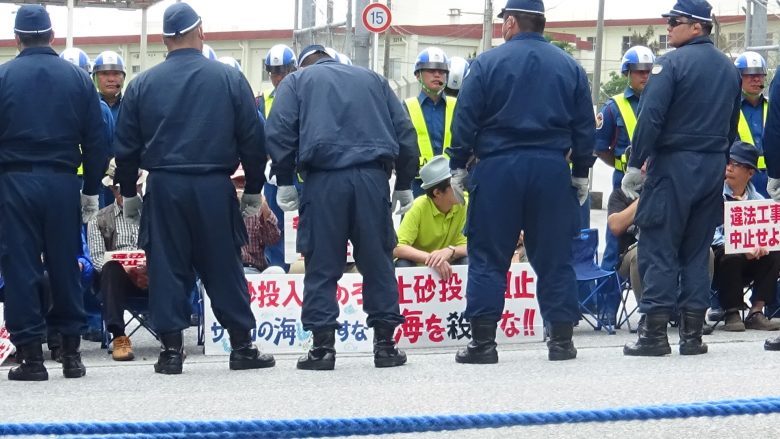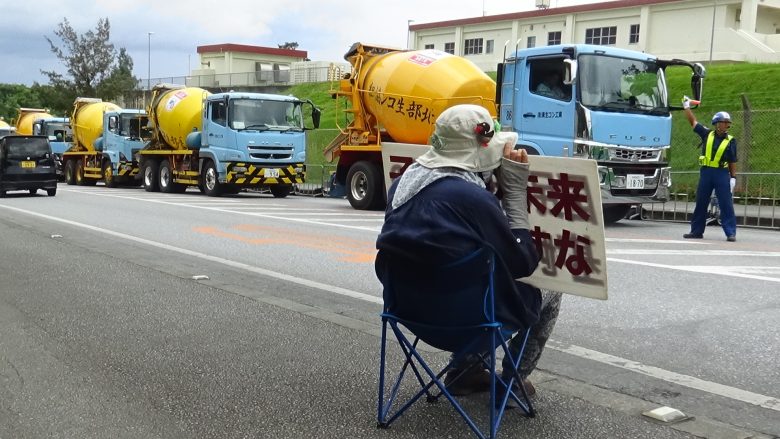 (On the Sea in Oura Bay)
Due to a bad weather, only boats went out on the sea for monitoring and confirmed pollution protection sheets being set-up and crushed stones being thrown into the sea at K8 seawall.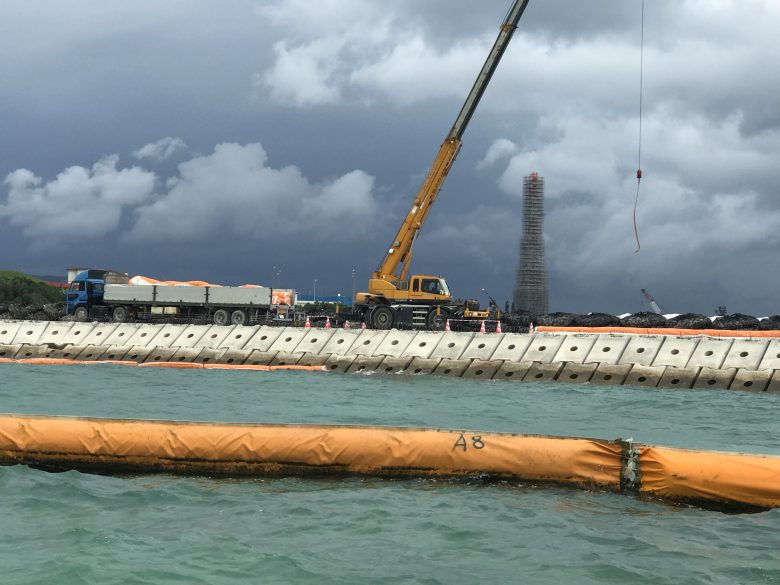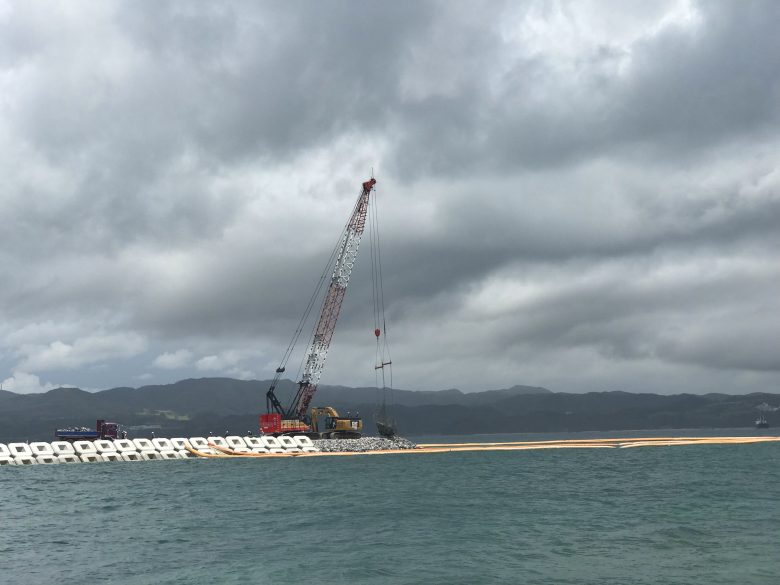 (In Front of Ryukyu Cement Pier in Awa)
From Uruma City 10 people came to join the protest, which made the number of total protestors to be several tens. To the Pier, 628 truckloads were delivered, and 3 cargo ships left the Pier.