(In Front of the Gate)
Over 20 people resumed the sit-in from 8:30 a.m., and the number of participants increased to 70 by noon, but were removed by 30 riot police men, and the Gate was open. Three times a day, 174 truckloads were delivered.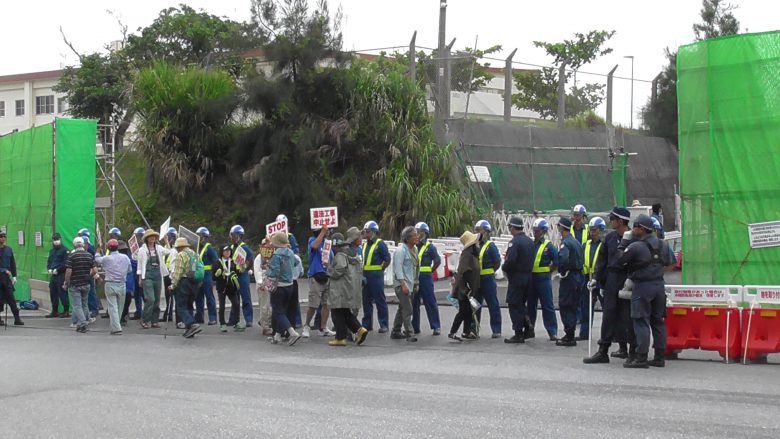 (On the Sea in Oura Bay)
Three boas and 9 canoes went out on the sea to rally. K8 seawall under construction has been extended about 200meteres long, but there is no apparent move to extend farther. Since the last week, setting up tetrapod has been the only work being done. One of the canoe members said.
"The planned length of K8 seawall is 250meters, but it seems that because of a sudden drop in the seafloor, the seawall will not be extended but used as a pier."
If K8 seawall is used as a pier for cargo ships to transport out earth and sand, landfill work will be accelerated greatly.
Due to a heavy rain, afternoon rally was cancelled.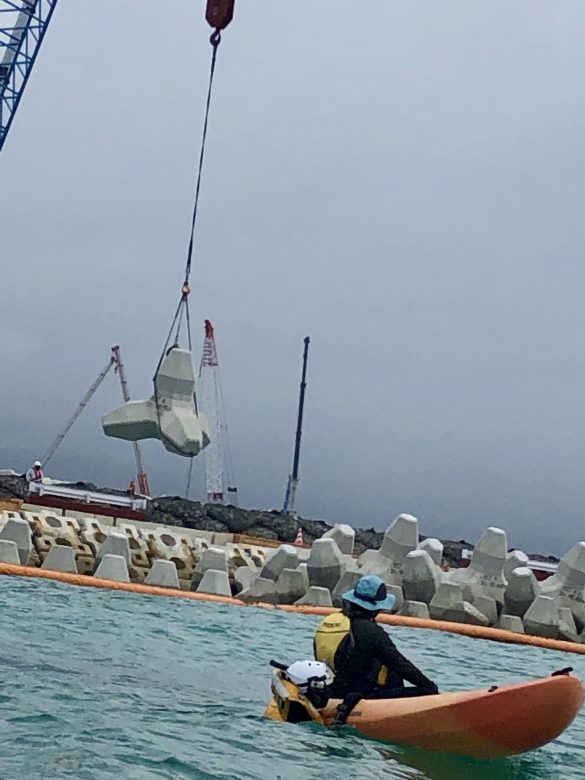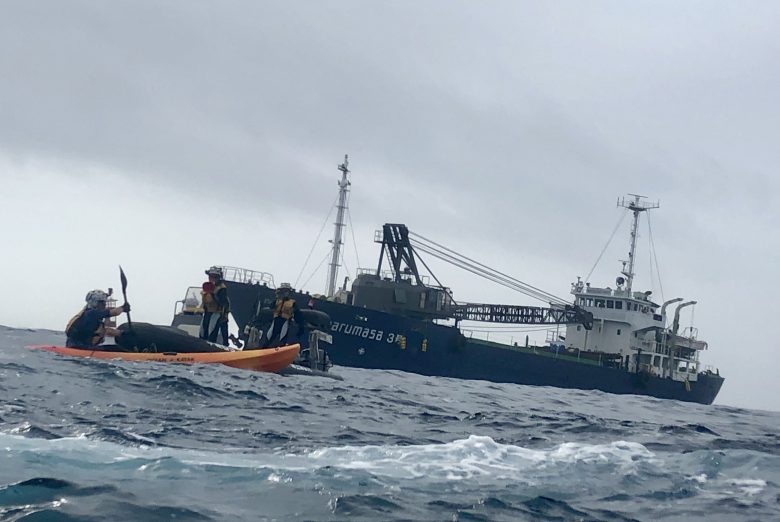 (In Front of Ryukyu Cement Pier in Awa)
A small number of protestors rallied all day long. Earth and sand of 694 truckloads were delivered, and 3 cargo ships left the Pier.
(Other)
Parachuting in the densely populated residential areas near Katena base is becoming a routine training. It was supposed to been done at a subsidiary airstrip in the Iejima Island; however, if Japan and Us agree, such training can be allowed in a US military base in "an exception case". The US Forces have justified the training at Katena due to bad weather, which has already happened 3 times this year. The definition of "an exception" is not clear. The municipalities surrounding Katena base all agreed sending to the US Forces and Okinawa Defense Bureau a protest letter that parachuting training in the densely populated residential areas should be stopped immediately.