(In front of the Gate)
The trucks loaded with construction material arrived at 10:00am, one hour behind the scheduled time, probably due to the fact that the riot police was diverted to Ryukyu Cement Pier at Awa. Approximately 40 people protested shouting, "Do not destroy the beautiful sea!" and "Defense Bureau should stop the illegal construction!". Three times a day, at 10:00am, 12:30pm, and 15:00pm, the total of 216 truckloads were delivered. Four trucks, each loaded with a giant concrete board, were sighted. They may be used for paving the seawall road.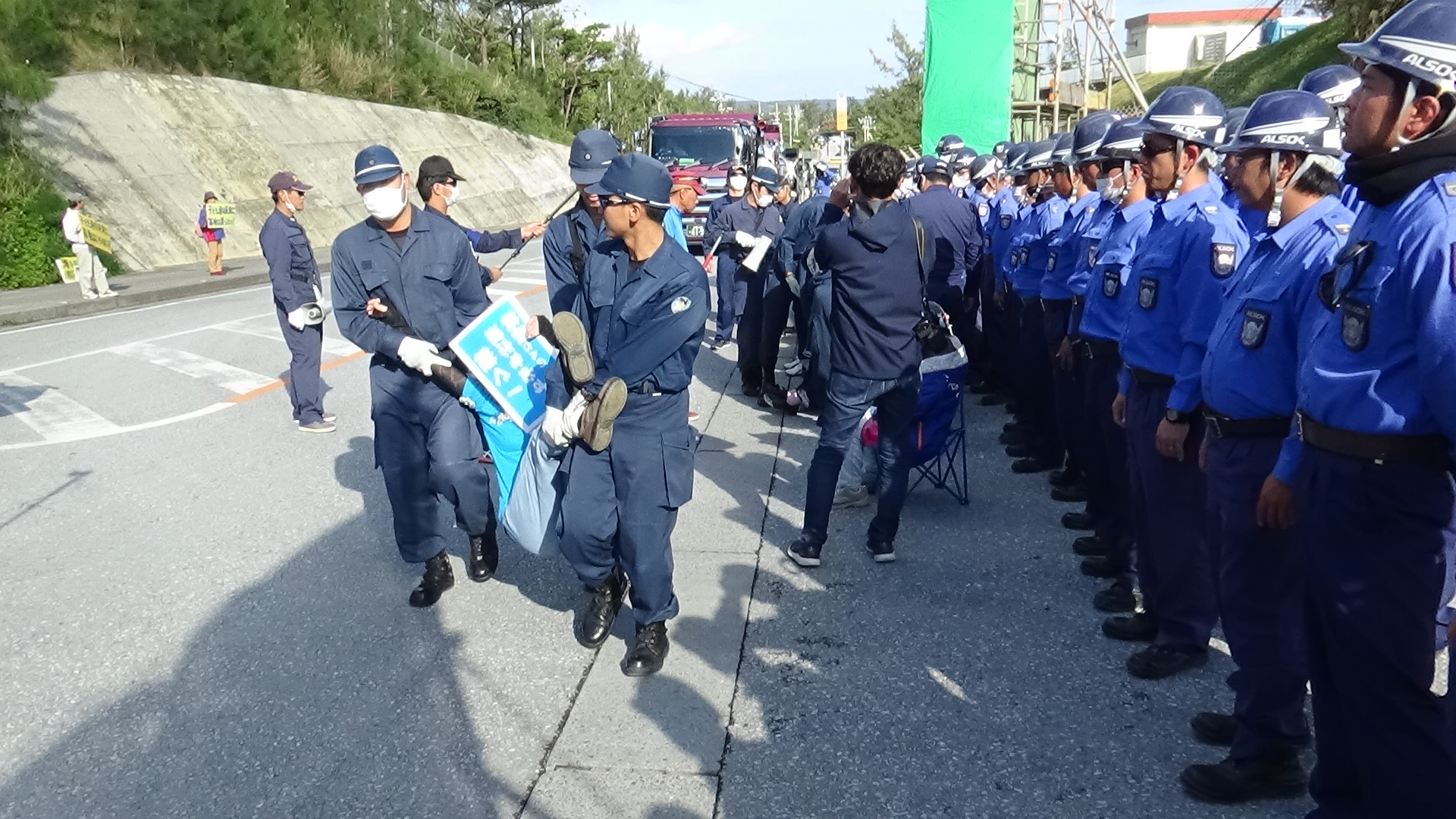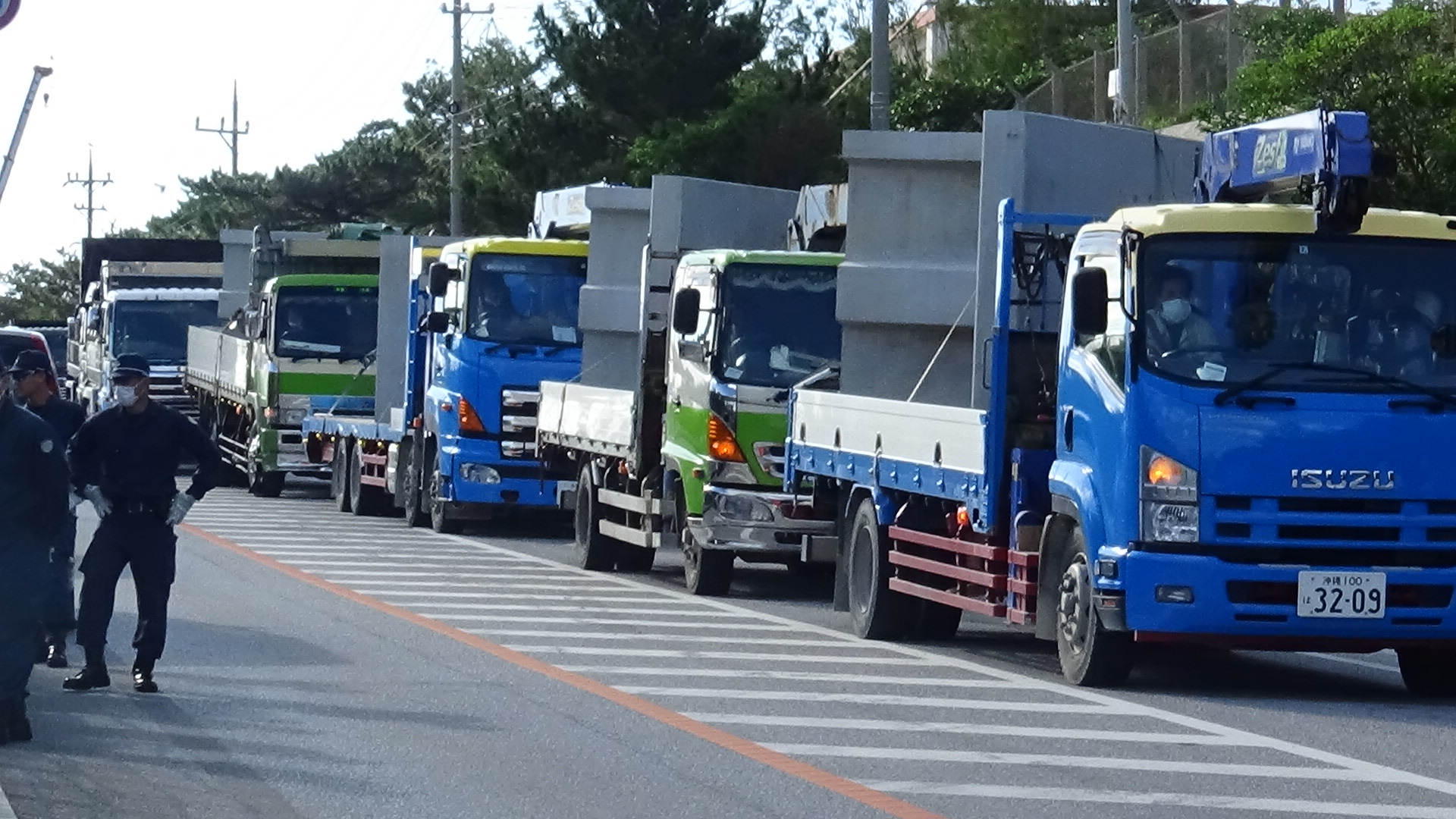 (In front of Ryukyu Cement Pier)
An event titled "GOGO Drive!" was held, and more than 60 people participated. Hoping to reduce the number of deliveries, 25 cars run the road from the quarry to the Pier at very slow speed. In front of the gate leading to the Pier, approximately 20 people lead by Mr. Yamashiro Hiroji demonstrated surrounded by the riot police, but orderly. Two demonstrations worked synergistically and largely reduced the number of deliveries. We felt sure that larger participation could stop dumping landfill soil and sand.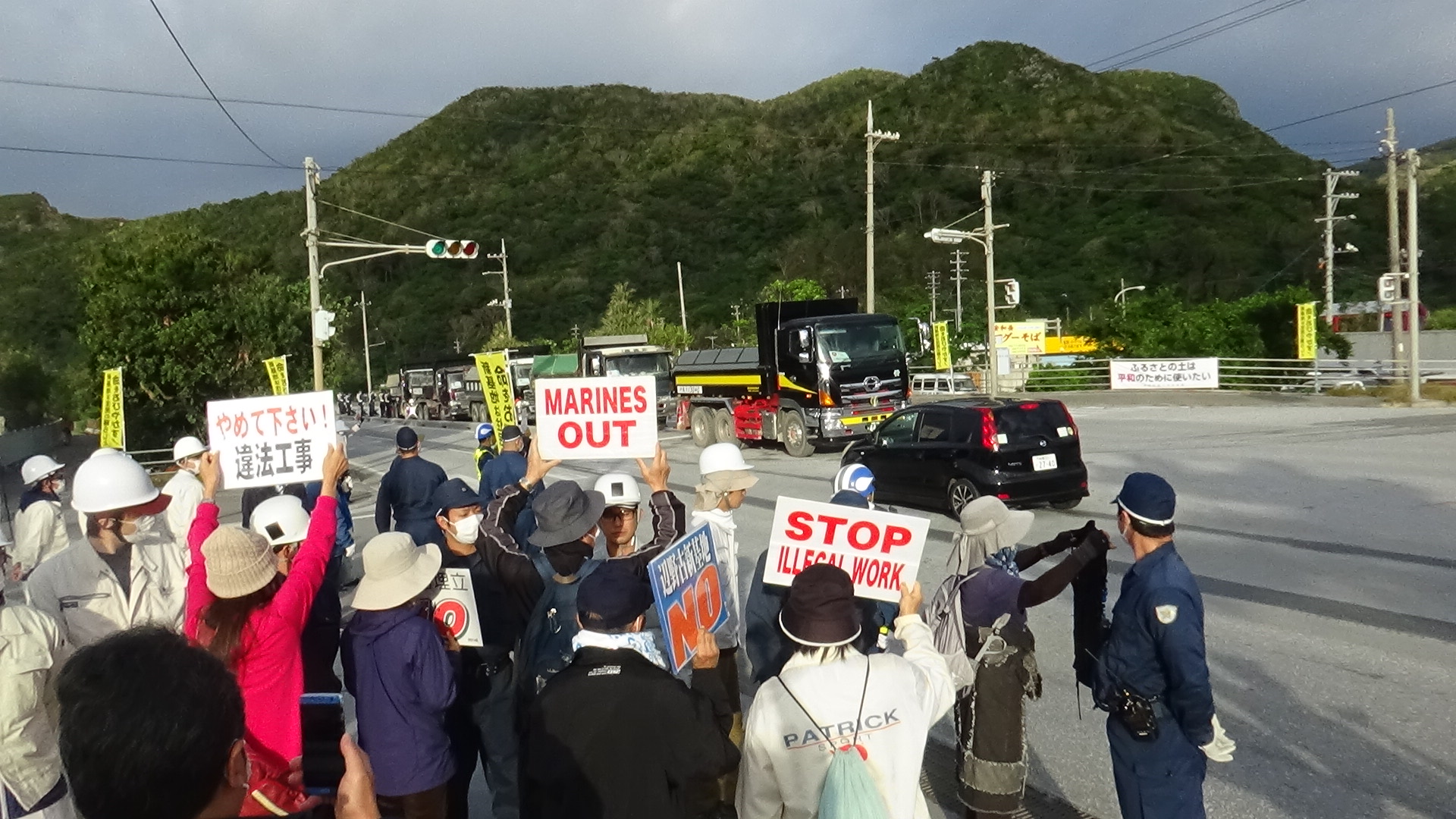 (On the sea)
The first protest demonstration for the year 2019. Three boats and 7 canoes went out on the sea. We confirmed that the landfill soil and sand were moved by trucks from K9 seawall to C1 area to be dumped into the sea. One canoe went inside the float fence and was detained.