(In front of the Gate)
An 88 year old man who was a teacher and took an airplane for the first time to come to Okinawa spoke up.
"The result of the Prefectural Referendum has put Abe Administration in a corner without an escape way. The Administration is almost dead. Okinawans should be confident in winning the fight."
In a warmer weather, exhaust gasses from large vehicles seem to cling to body more closely and makes it harder for us to breath.
Three times a day, 248 truckloads in total were delivered today.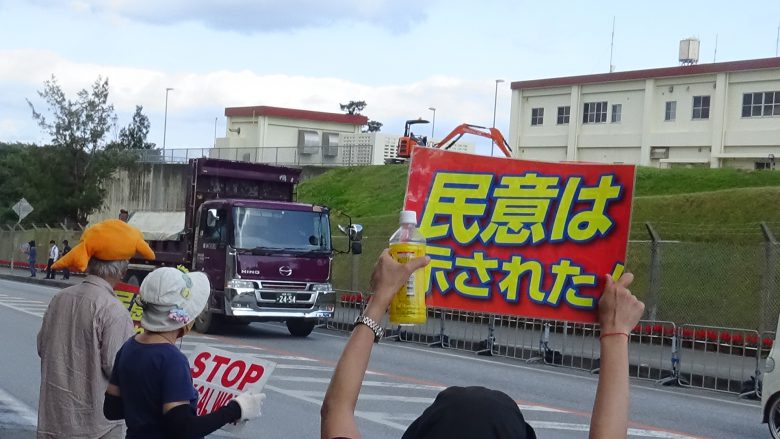 (On the sea in Oura Bay)
One boat and 7 canoes were out on the sea around Henoko Point to protest. The canoe members tried to go over the fences to enter the restricted area where depositing earth and sand was in progress, but were detained by the Coast Guard. Depositing in the zone 2 was continued all day long. K8 seawall to be used as a new pier has been already extended for 70 meters.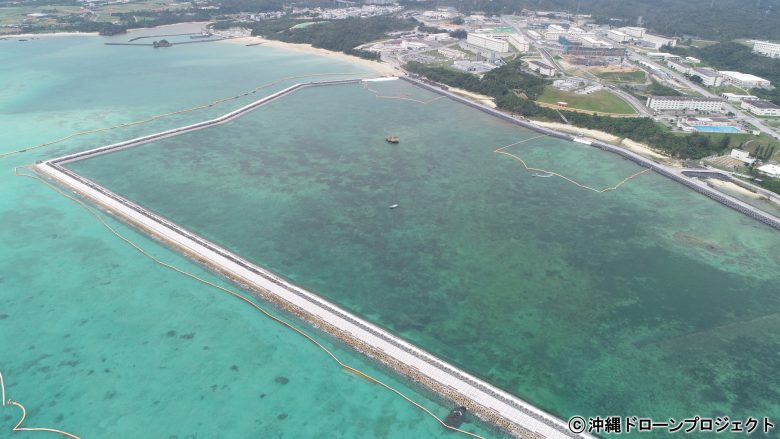 (In front of Ryukyu Cement Pier in Awa)
Although small in the number of protesters, approximately 10 of us rallied against dump trucks all day long. A man who happened to come by saw us rallying and joined us.
"I am here in my sightseeing trip, but I can make some contribution!"
For 6 hours, he had held a placard and rallied by the roadside. Truckloads of 636 of earth and sand were delivered to the Pier today. It was, so far, the largest amount for a day.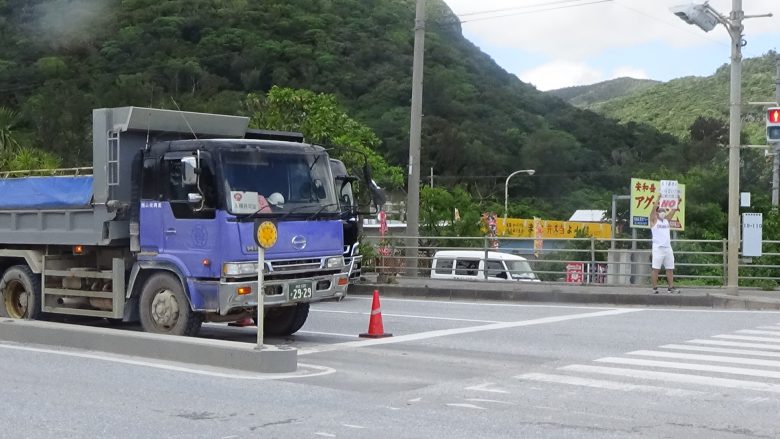 (Other)
On Mar. 22nd, the Okinawa Prefectural Government noted the revocation declared by Ministry of Land, Infrastructure and Transport as illegal and filed a suit in Naha Higher Court. This was the first time after the assumption of the office that Governor Tamaki Denny appealed in the court against the central government.