(In Front of the Gate)
Approximately 40 people resumed the sit-in rally from 9 a.m. including the members of Port Workers' Union and Water Service Workers' Union. Slogans were shouted aloud repeatedly.
"Stop the illegal construction!"
"Do not destroy Oura Bay!"
The Union members have been used to protest rally and resisted strongly against the riot police force within the range of non-violence. Within 30 minutes, all protestors were removed and detained in vehicles. But they repeated the rally in front of the open Gate. Three times a day from the morning through the afternoon, 179 truckloads in total were delivered. It was 5 years ago today when the sit-in rally started, and this is the 1,800th day.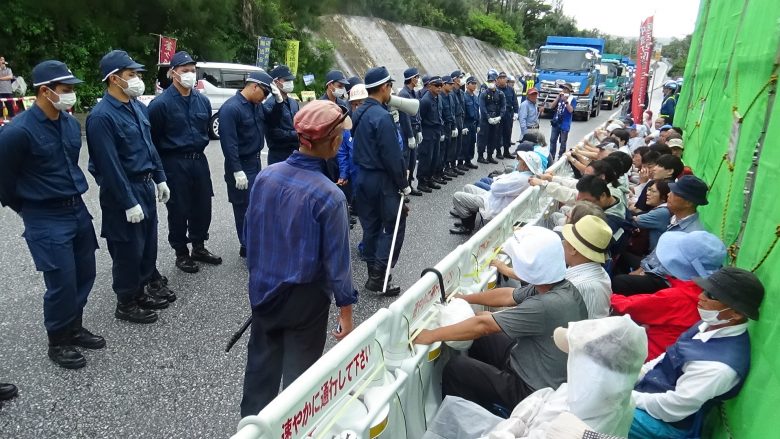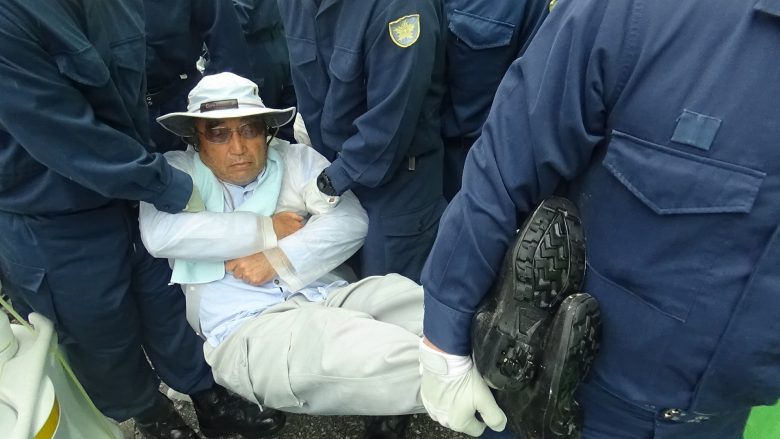 (On the Sea in Oura Bay)
Due to a bad weather, our action started in the afternoon. Three boats and 9 canoes went out to the sea and confirmed that work to lay iron boards on K8 seawall was in progress and that earth and sand were moved from a cargo ship to a barge. However, the unloading earth and sand to K8 seawall was cancelled due to high waves. Anticipating our rally to stop the construction work, the Coast Guard came out in more than 10 rubber boats, which was more than we could handle. We kept shouting the slogan.
"Don't lend your hands to the illegal work!"
"Don't destroy Oura Bay!"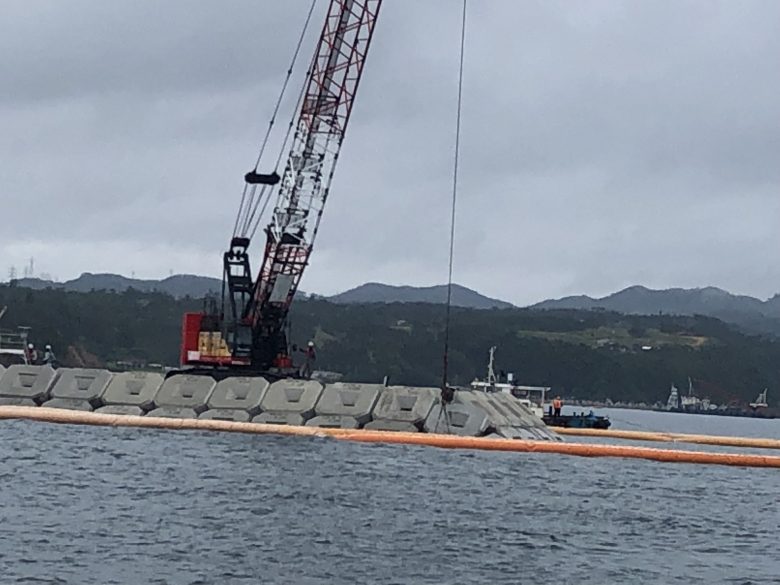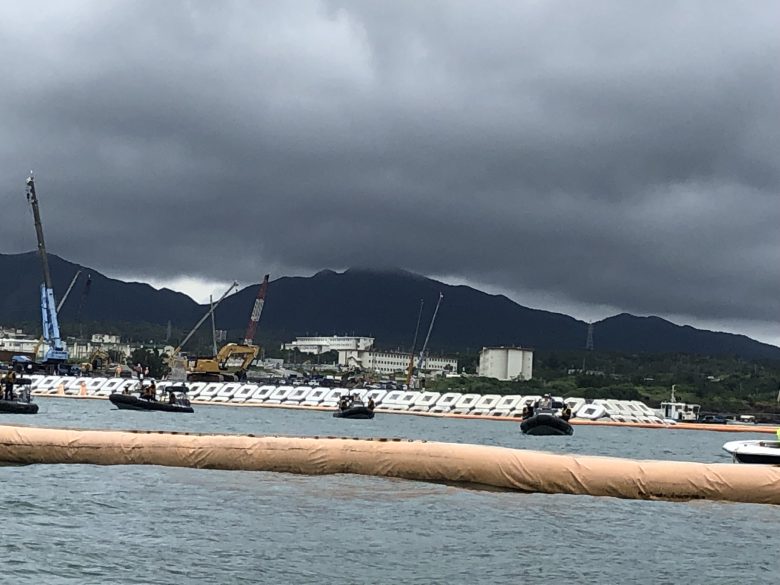 (In Front of Ryukyu Cement Pier in Awa)
Since storing earth and sand in the ground of the cement company was permitted, the number of deliveries has been greatly increased. Earth and sand could not be brought in previously during the time after a loaded ship left the pier until an empty ship returns to the pier. But now, earth and sand can be stored in the ground during that time.
Earth and sand already in storage and those freshly delivered from a quarry provided enough reserve, and the volume equivalent to 624 truckloads was loaded to cargo ships. Four ships left for Oura Bay today.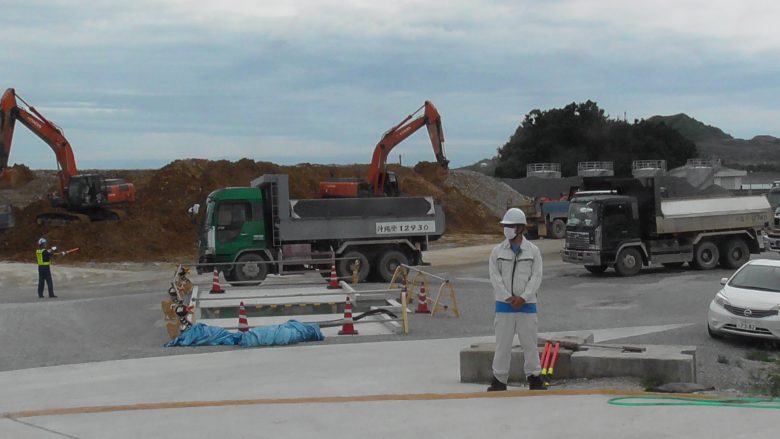 (Other)
Collecting petition signatures not to allow sending earth and sand from the mainland to Oura Bay was finished, and 610,139 signatures were handed to non-ruling parties on the 10th. All Japan Liaison Conference put together the collected signatures into one package and sent it to the chairperson of the House of Representatives and that of the House of Councilors to request that the Defense Bureau cancels a plan to send earth and sand from various parts of Western Japan and revokes a plan for the new base construction.
The Defense Bureau's original plan indicated that reclamation of Henoko requires 21 million square meters of earth and sand, of which 17 million square meters come from outside Okinawa Prefecture. It has been reported recently that additional 6.5 million square meters of sand is needed for improving the newly found soft seafloor.