(In front of the gate)
Twenty members of the Peace Forum Kyushu, a ntationwide organization, participated in the sit-in at 9:00 a.m., and an area in front of the gate was filled with the protestors. A heavy typhoon was newly formed off the shores of the Mariana islands. The employees of the Okinawa Defence Bureau continued to work, keeping a close watch over the path of the typhoon. In the afternoon, as it turned out that the typhoon would pass far off the Okinawa islands, material delivery was routinely continued. Total 193 mixer/dump trucks entered into the military base in three separate convoys, and about 50 protestors marched in front of the gate against each convoy, chanting slogans, "Stop the illegal construction ! " or "The Defence Bureau should get out of Okinawa ! "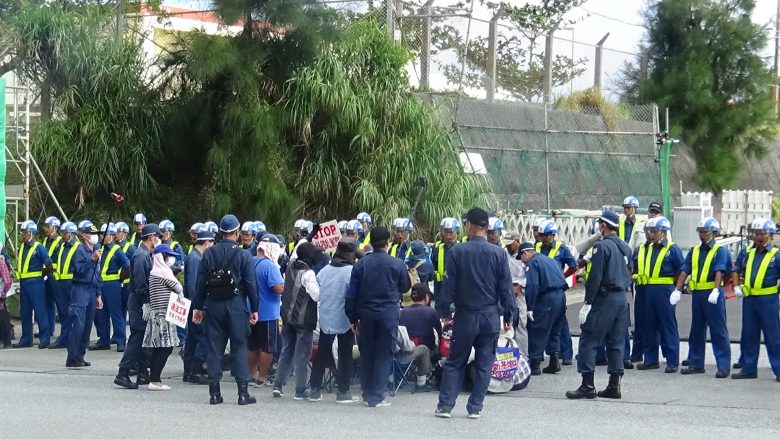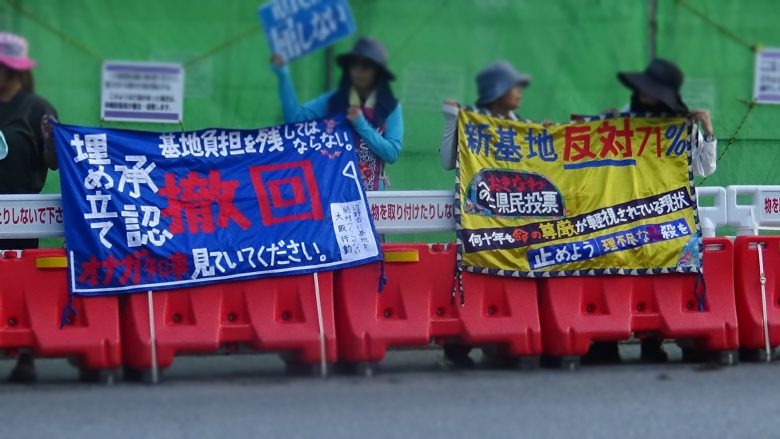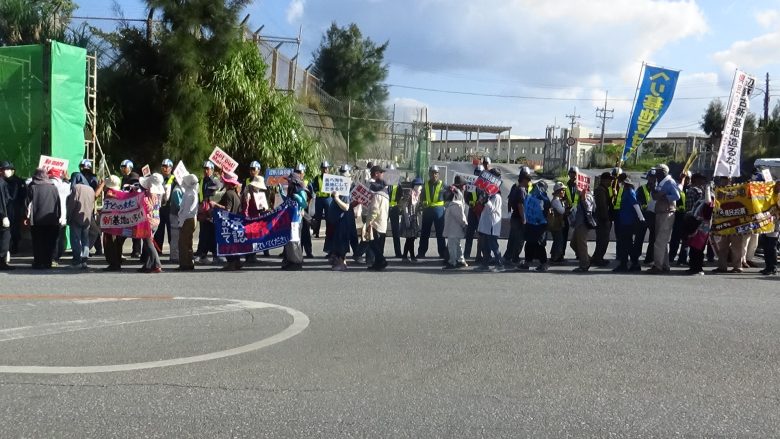 (On the Sea in Oura Bay)
Two protest boats went out for monitoring and found that the Okinawa Defence Bureau seemed not to take any particular measures for the typhoon.
(Protest in Front of the Piers)
No work was done at the pier in Shiokawa.
Material delivery started at 7:30 a.m. at the pier in Awa. Dozens of the protestors, mainly Shimagurumi "Uruma (city)" members marched persistently blocking the dump trucks so that only one truck could enter the base at one green traffic light. Five GoGo Drive members joined the protest in the afternoon and delayed the cycle of soil/sand delivery by blocking dump trucks that came out of the pier after making a delivery. Total 422 dump trucks delivered soil/sand, and one cargo ship left the port this day.