(In Front of the Gate)
Construction work that had been halted due to the typhoon, resumed yesterday. At 9 a.m., a convoy of over 40 concrete mixer trucks came, which is a familiar sight nowadays. Twenty-five citizens sitting in front of the Gate in protest shouted to the Defense Bureau staff and riot police who cautioned the protestors to vacate the space for the trucks to go through.
"Stop illegal construction immediately!""Don't support Abe Administration that ignores the will of the people!" However, all of them were carried away within 10 minutes by the riot police who are full of energy after 5 days rest.
Total 205 trucks went inside the base, including several tens of empty trucks to transport earth and gravel within the base.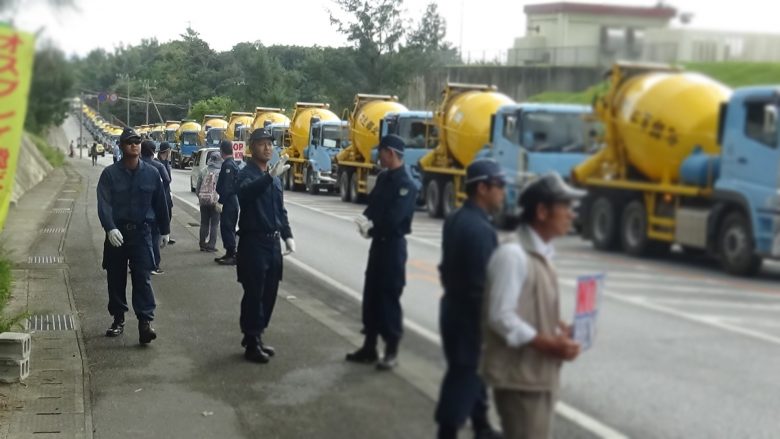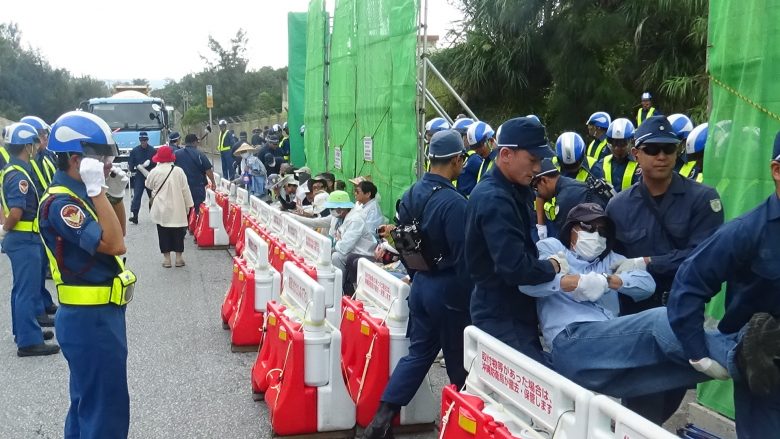 (On the Sea in Oura Bay)
The cargo ships that had been evacuated to outside of the Bay to reduce the risk of the typhoon, came back to the Bay at 9 a.m.. We, in one boat and 14 canoes, went out to attach ourselves to the
floats in order to delay the cargo ships coming into the Bay.By 2 hours we delayed the ships coming into the Bay until we were captured by the Japan Coast Guard.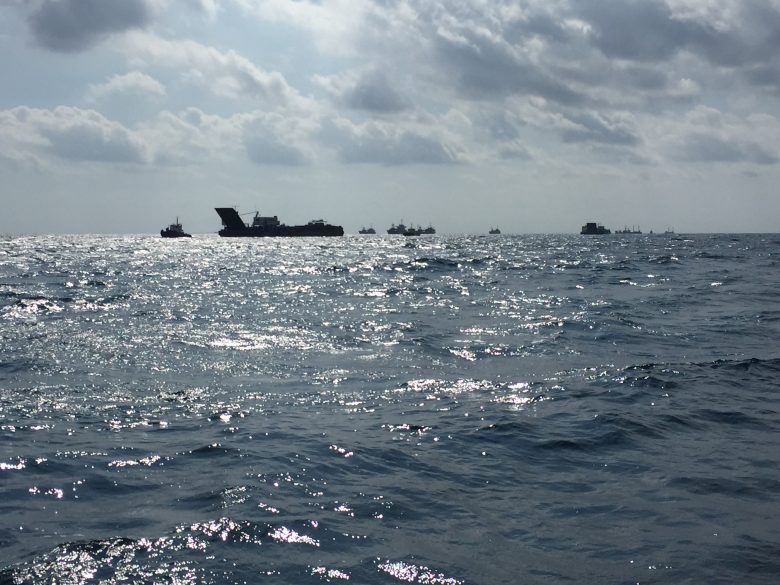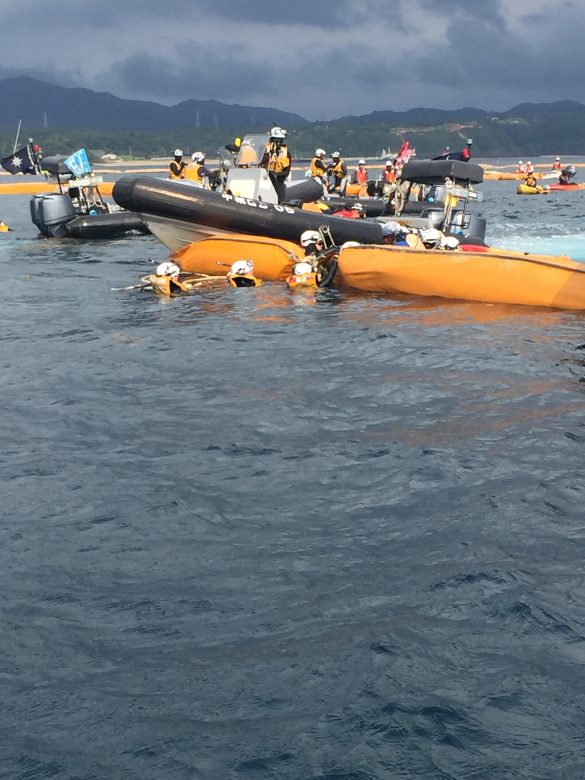 (Protest in front of the Piers)
No loading activity.
(Others)
In regards to the accident of Osprey crash onto the beach in Abu of Nago City in December of 2016, we learned that Nakagusuku Office of Japan Coast Guard sent the papers pertaining the accident to the Public Prosecutors Office without identifying a person who is accountable for the accident. I am afraid that this case will be closed without clarifying accountability.
The accident happened during a training of inflight refueling. A hose of a tanker plane touched and damaged the Osprey's propeller; thereby, disabled flight control and brought the Osprey crashing down. It happened only 800m away from Abu's residential area. Two out of 5 crew members on board got injured, but the US Forces refused to reveal their names and military affiliation. Recovery of the crashed Osprey was conducted without the presence of Japanese police.
This was all due to the unfair US-Japan Status of Forces Agreement (SOFA). The similar incidences have repeatedly happened. In response to appeals by Okinawa Prefecture, revisions to the SOFA have been suggested by different sources from all over Japan. However, Abe Administration has never taken them into serious consideration, but only has followed the US instructions.